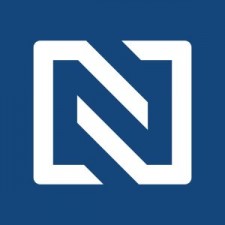 Noticed celebrates its newest member, Attorney Woodrow "Woody" K. Glass
NORMAN, Okla., June 12, 2018 (Newswire.com) - Woodrow "Woody" K. Glass, Partner, Ward & Glass, has joined Noticed©, an invitation-only service for distinguished professionals. Glass has been chosen as a Distinguished Lawyer™ based on peer reviews and ratings, dozens of recognitions, and accomplishments achieved throughout his career.
Glass outshines others in his field due to his extensive educational background, numerous awards and recognitions, and career longevity. After graduating magna cum laude from Southwestern Oklahoma University, he was accepted to the University of Oklahoma College of Law where he earned his J.D. in 1994. Glass has been selected to Super Lawyers® from 2015 to 2017.
We are trying to help folks in the civil rights area as well—something else that's starting to open up for us.

Woodrow "Woody" K. Glass, Partner, Ward & Glass
With nearly 25 years dedicated to law, Glass brings a wealth of knowledge to his industry, and, in particular, to his areas of specialization, medical malpractice, personal injury, wrongful death, civil rights, and employee rights. When asked why he decided to pursue a career in law, Glass said:
"My dad was a superintendent of schools; my mom was a teacher as well. I wanted to be a football coach, and to do that you have to be a teacher at the school. I started out working toward being a math teacher, but switched to history. I was actually a graduate assistant football coach at Southwestern Oklahoma State and the defensive coordinator I was working with basically dared me to take the LSAT. He knew I was majoring in political science and he said, 'I bet you can't get into law school.' And here we are."
Today, the eight-attorney team at Ward & Glass is known throughout Oklahoma for its hardworking, dedicated attorneys. Though he is a skilled negotiator, Glass excels at litigation and never hesitates to take a case to trial if an alternative resolution does not provide his clients with the compensation or justice they deserve. His aggressive trial technique combined with his genuine desire to improve his clients' lives sets Glass apart from his peers in an ever-evolving and always-competitive specialty.
As a thought leader in his field, Glass teaches Continuing Legal Education classes on Legal Ethics and has also taught round-table seminars with judges. Additionally, he is on the board of visitors at his alma mater, the University of Oklahoma College of Law, where he mentors first-year law students. This prominence in his industry gives Glass a unique vantage point from which to observe trends and changes in his areas of specialty. Notably, his firm is paying close attention to the cultural sea-change in gender discrimination, as well as civil rights:
"We've started following what's happening in Hollywood. Gender discrimination and sexual harassment in the workplace is trickling out and starting to affect our work as well. We are trying to help folks in the civil rights area as well—something else that's starting to open up for us. Those kinds of cases are difficult because the law seems so stacked against you from the outset, so you have to be creative in your approach in order to make a difference."
Outside of his practice, Glass is a dedicated father of four children with whom he loves to spend time and travel.
For more information, visit Glass's profile on the Noticed© website here: https://noticed.co/members/woodrow-%22woody%22-k-glass/22217aab0cf3ef0e
###
Noticed© has written this news release with approval and/or contributions from Woodrow "Woody" K. Glass. Noticed is an invitation-only reputation management service that is dedicated to helping professionals stand out, network, and gain a competitive edge. Noticed selects a limited number of professionals based on their individual recognitions and history of personal excellence.
Source: Noticed©
Share: