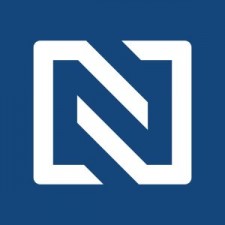 The Expert Network celebrates its newest member, Dr. Wendi K. Wardlaw
WINTER GARDEN, Fla., January 18, 2018 (Newswire.com) - Dr. Wendi K. Wardlaw, Owner, Stoneybrook Dental, has joined The Expert Network©, an invitation-only service for distinguished professionals. Dr. Wardlaw has been chosen as a Distinguished Dentistry™ based on peer reviews and ratings, dozens of recognitions, and accomplishments achieved throughout her career.
Dr. Wardlaw outshines others in her field due to her extensive educational background, numerous awards and recognitions, and career longevity. Dr. Wardlaw was on active duty in the Army for 10 years, first working as a dental assistant and then training as a hygienist with extended functions including placing and carving dental restorations. She pursued her D.D.S. from Howard University College of Dentistry and after graduating in 2002, Dr. Wardlaw went on to complete an Advanced Education Degree in General and Cosmetic Surgery at Columbia University College of Dental and Oral Surgery.
With 30 years dedicated to dentistry, Dr. Wardlaw brings a wealth of knowledge to her industry and, in particular, to a diverse range of general and cosmetic dentistry, from CEREC ceramic crowns to root canal therapy. When asked why she decided to pursue a career in dentistry, Dr. Wardlaw said:
"Originally my goal was to become a chemical engineer then go back to medical school. I dreamed to find a cure for cancer. In the Army, I asked to be placed in a unit that had a lab and they selected dentistry. That was not at all the type of lab I was expecting yet, it was the perfect fit because it satisfied both my intellectual curiosity and my need to do something practical."
Today, Dr. Wardlaw offers a wide array of services in her state-of-the-art facility with digital x-rays and clearly communicated visual education aids like intraoral video cameras. She treats patients with cutting-edge procedures like CEREC same-day ceramic crowns and bridges and Invisalign clear braces while also offering holistic options like Myobrace® orthodontics.
As a thought-leader in her specialty, what truly sets Dr. Wardlaw apart from her peers is her philosophy that dentistry should be a painless and pleasant experience. From her background as a military hygienist, where carefulness counts as anesthetics is rarely used, she values the importance of pain management and a gentle, holistic, and drug-free approach to dentistry. Accordingly, she strives to leave her patients with little to no pain and makes her office a relaxed, positive environment with inspiring sounds, aromatherapy, and massage dental chairs. She noted:
"The mouth is the largest access to the inside of the body. Most people understand that placing a nitroglycerin tab under their tongue it will stop a heart attack, but they don't see how this translates to an infection in and under their teeth.
"You cannot separate your mouth from your head and the rest of your body. Simply put, A Healthy Mouth is a Healthy You®."
Dr. Wardlaw is the creator of Inspired Purpose, a faith-based nonprofit that undertakes dental missions around the world. Through the organization, she travels abroad at least twice yearly, providing emergency medical/dental treatment to those who need it most.
For more information, visit Dr. Wardlaw's profile on the Expert Network here: http://bit.ly/2ENPCUT
The Expert Network© has written this news release with approval and/or contributions from Dr. Wendi K. Wardlaw. The Expert Network is an invitation-only reputation management service that is dedicated to helping professionals stand out, network, and gain a competitive edge. The Expert Network selects a limited number of professionals based on their individual recognitions and history of personal excellence.
Source: The Expert Network©
Share: