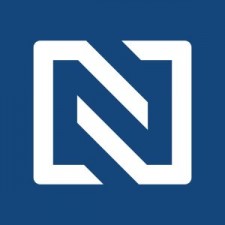 The Expert Network© celebrates its newest member, Real Estate Broker Tomer Hatuka
Queens, NY, January 24, 2017 (Newswire.com) - Tomer Hatuka, Founder & President, Hatuka Properties, Inc., has joined The Expert Network©, an invitation-only service for distinguished professionals. Mr. Hatuka has been chosen as a Distinguished Real Estate Professional™ based on peer reviews and ratings, dozens of recognitions, and accomplishments achieved throughout his career.
Mr. Hatuka outshines others in his field due to his career longevity, awards and recognitions, and career longevity. After obtaining his broker's license in 2004, Tomer started his real estate career in Manhattan Financial district working for Citi-Habitats and soon thereafter managed and owned a Real estate office in Manhattan with multiple agents. Mr. Hatuka ranks in the top 3% of brokers in the country and has been featured in Top Agent Magazine: New York Edition.
With over 12 years dedicated to real estate, Mr. Hatuka brings a wealth of knowledge to his industry, and in particular, to his area of expertise, multi-unit residential rental buildings and unsold packages of Coop Sponsor units in Queens neighborhoods. When asked why he decided to pursue a career in real estate, Mr. Hatuka said:
"I saw the potential in real estate early on, the idea of working with properties was very interesting to me as well as the excitement of searching and working with different properties and different people, as well as investing in real estate myself."
In 2007, Tomer opened his own real estate company Hatuka Properties, Inc, where he now takes a more 'boutique' approach, specializing specifically in multi-unit rental-exclusive properties, manage Unsold packages of Coop Sponsor units for rent and for Sale as well as specialize in Condo/Coop sales, and working with a much smaller staff. Preferring to work his own way with his own vision. Two of his first clients starting in Queens in 2007 were Weinreb Management and Samson Management and until today is the exclusive broker for their Queens Rental buildings and Sponsor unit sales.
At Hatuka Properties, Tomer and his team pride themselves on providing their clients a quality service that simplifies the process of selling, buying, renting or investing in real estate. Using the latest technologies and communication tools, Tomer helps clients to understand the latest market trends so that they can find the best deal when buying or get the absolutely the top price if selling a property, or maximize the value of their current real estate assets. He is also dedicated to developing and mentoring others on his team so that they can successfully adapt to the diversity of individual investors, markets, and residents with an unparalleled industry expertise and an unwavering commitment to service.
As a thought-leader in his industry, Mr. Hatuka remains at the forefront of prevailing trends in the Queens real estate market. Working primarily with landlords of multi-unit rental properties and Condo/Coop sales he believes that he not only can provide industry-leading service to his clients but can offer them cutting-edge strategies to stay ahead of the competition. He noted:
"Our main niche is finding entire buildings that have a potential for a makeover based on locations, footprint and size of units, we are not just the exclusive brokers for those properties but offer consultation on how to improve the buildings, increase demand, and increase rents. All the other large companies are following our lead."
For more information, visit Mr. Hatuka's profile on the Expert Network© here: http://expertnetwork.co/members/tomer-hatuka/2b23544334e2e318
The Expert Network© has written this news release with approval and/or contributions from Tomer Hatuka. The Expert Network© is an invitation-only reputation management service that is dedicated to helping professionals stand out, network, and gain a competitive edge. The Expert Network© selects a limited number of professionals based on their individual recognitions and history of personal excellence.
Source: The Expert Network©