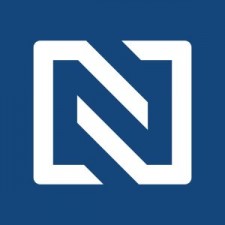 Noticed celebrates its newest member, Attorney Timothy J. Reckart
TUCSON, Ariz., June 12, 2018 (Newswire.com) - Timothy J. Reckart, Senior Partner, Rusing Lopez & Lizardi, P.L.L.C., has joined Noticed©, an invitation-only service for distinguished professionals. Reckart has been chosen as a Distinguished Lawyer™ based on peer reviews and ratings, dozens of recognitions, and accomplishments achieved throughout his career.
Reckart outshines others in his field due to his extensive educational background, numerous awards and recognitions, and career longevity. Sought after for his unmatched industry expertise and personalized client service, Reckart is AV® Preeminent™ Rated and listed among The Best Lawyers in America©.
Based on a combination of Supreme Court decisions and recent legislative change, the environment has grown hostile to patents.

Timothy J. Reckart, Senior Partner, Rusing Lopez & Lizardi, P.L.L.C.
With 35 years dedicated to law, Reckart brings a wealth of knowledge to his industry, and, in particular, to his area of specialization, general commercial and corporate matters. His practice has a particular emphasis on venture finance and emerging growth companies, as well as intellectual property transactions.
After earning his B.S. and M.S. in nuclear engineering, an accident at the Three Mile Island Nuclear Generating Station prompted him to seek a career in another industry. He recalls:
"Given the political environment of the time, I knew the nuclear industry was going to be moribund after the accident, so I needed to find another career path. I decided to pursue a joint Master of Business Administration and Juris Doctor Degree at Stanford University, and my law career began."
Over the course of his career, Reckart has successfully represented a national data center in telematics and analytics, licensed a billion-dollar drug, and served as a lead counsel in various joint ventures and acquisitions. Today, he runs a national practice where he addresses legal matters ranging from entity formation to intellectual property licensing.
As a thought leader in his field, Reckart has lectured on and published articles about various topics related to emerging growth companies and intellectual property transactions. This requires that he keep his eye on developing trends in corporate governance. One particularly significant development that is currently drawing his attention is the increasing value of trade secrets given the weakening of patent rights. He commented:
"Based on a combination of Supreme Court decisions and recent legislative change, the environment has grown hostile to patents. Because the burden of asserting and defending patents has become so extreme, technology-based enterprises need to strongly consider protecting their technology, where possible, as trade secrets rather than running to the patent office."
Outside of his practice, Reckart is dedicated to bettering his community. In addition to serving as past commissioner of the Arizona Citizens Clean Elections Commission, he is currently the director of The Loft Cinema Board of Directors, a member of BIOSA (Bioindustry Organization of Southern Arizona), and a member of the Advisory Board of Directors of the Lunar and Planetary Laboratory of the Department of Planetary Sciences at the University of Arizona.
For more information, visit Reckart's profile on the Noticed© website here: https://noticed.co/members/timothy-j-reckart/0f7bb4b318ec0ae7
Noticed© has written this news release with approval and/or contributions from Timothy J. Reckart. Noticed is an invitation-only reputation management service that is dedicated to helping professionals stand out, network, and gain a competitive edge. Noticed selects a limited number of professionals based on their individual recognitions and history of personal excellence.
Source: Noticed©
Share: