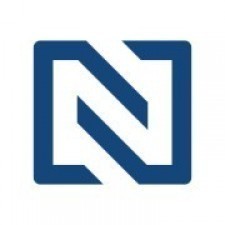 The Expert Network celebrates its newest member, Attorney Stephen Lesavich
Kenosha, WI, July 11, 2016 (Newswire.com) - ​​Stephen Lesavich​, Founder, Lesavich High-Tech Law Group, S.C.​​, has joined The Expert Network, an invitation only service for distinguished professionals. Mr. Lesavich​​​​​​​​​​​​​​​​​​​​​​​​​​​​​​​​​ has been chosen as a Distinguished Lawyer™ based on peer reviews and ratings, dozens of recognitions, and accomplishments achieved throughout his career.
Mr. Lesavich​​​​​​​​​​​​​​​​​​​​​​​​​​​​​​​​ outshines others in his field due to his extensive educational background, numerous awards and recognitions, and career longevity. He received his Juris Doctor from the University of Wisconsin School of Law and his Ph.D. in Computer Science from the Illinois Institute of Technology. He also holds a Master of Science in Computer Science from the University of Wisconsin at Milwaukee and a Bachelor of Science from the University of Wisconsin at Madison.
With over 20 years dedicated to law, Mr. Lesavich ​​​​​​​​​​​​​​​​​​​​​​​​​​brings a wealth of knowledge to his industry, and in particular to his area of specialization, technology law. When asked why he decided to pursue this specialization in law, Mr. Lesavich​​​​​​​​​​​ said:
"I was formerly a software engineer and I was looking for my next career step. It just made sense to go to law school to become a patent attorney and apply all the knowledge and experience I had gained in the tech industry to help protect and productize the next generation of high-tech innovations."
Since earning his Juris Doctor from the University of Wisconsin Law School, Lesavich has adapted his knowledge of technology and software engineering into a successful law practice fueled by his interest in solving problems and dealing with technological and innovation. Today, his law firm, the Lesavich High-Tech Law Group, S.C., originally founded on south LaSalle Street in Chicago in 2002, is dedicated to counseling high-tech start-ups, emerging, and established clients in all areas of intellectual property law and Internet law. Over the course of his career as an attorney, he has helped a wide range of clients in the computer, Internet and telecommunications industries worldwide, including Hewlett Packard, GE Medical Systems, Microsoft, Nike, Rambus, U.S. Robotics and many others.
As a thought-leader in his industry, Mr. Lesavich has witnessed and adapted to tremendous shifts in the industry that he sees as being truly revolutionary. With innumerable new developments coming to prominence in recent years, he has worked to stay abreast of changes in the law as new patents emerge. He noted:
"We are seeing many new technologies emerge. Wearable devices is one big area, while fintech (financial technologies) including blockchain, cryptocurrency and other new money transfer technologies is probably the other biggest area."
Mr. Lesavich is the the founder and CEO of Coconut Avenue, Inc., an independent publishing company founded in Chicago in 2007. He is also the co-author of the best-selling and award-winning book, The Plastic Effect: How Urban Legends Influence the Use and Misuse of Credit Cards, and is in the process of finishing his second book. His quotes and interviews have appeared in the Arizona Daily Independent, Investor's Business Daily, N.Y. Times, National Law Journal, Newsday, Security Watch, U.S. News and World Report, Wall Street Journal – Market Watch and many other print and electronic publications. He also writes a regular column and blog for Positive Impact Magazine entitled, Out There on the Edge of Everything® where he explores the interesting edges of life.
For more information, visit Mr. Lesavich​​​​​​​​​​​​​​​​​​​​​​​​​​​​​​​​'s profile on the Expert Network here: http://expertnetwork.co/members/stephen-lesavich,-phd/0f39d8472f910ba8​
###
The Expert Network has written this news release with approval and/or contributions from Stephen Lesavich. The Expert Network is an invitation-only reputation management service that is dedicated to helping professionals stand out, network, and gain a competitive edge. The Expert Network selects a limited number of professionals based on their individual recognitions and history of personal excellence.
Source: The Expert Network
Share: