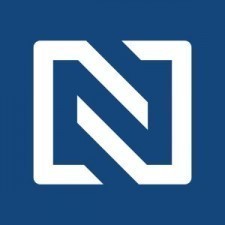 The Expert Network celebrates its newest member, Sherryl R. Adair
Kirkland, WA, October 11, 2016 (Newswire.com) - Sherryl R. Adair, Financial Advisor, Thrivent Financial®, has joined The Expert Network. For 13 years, Ms. Adair has dedicated her career in wealth management to guiding her clients through their important financial decisions and helping them craft unique strategies designed to achieve their financial goals. Her practice includes a comprehensive array of financial services with a concentration in accumulation, pre-retirement, and retirement planning.
For Adair, her decision to pursue a career in wealth management was a natural one. The daughter of two successful business people, she has had a mind for business from a young age. After attending the University of Washington School of Business, she undertook several different business ventures, including opening her own salon. As she tells it, after twenty years in the salon business, she decided to use her knowledge and acumen to the benefit of others:
"I made the career change when my daughter went to college. I wanted to be super mom and super wife, so I was in financial development, just on the non-profit side. I have always wanted to be on the other side, helping individuals and families; I previously owned a very successful salon and it was that business experience that fed my entrepreneurial spirit and encouraged me to pursue the career of my dreams, financial planning! So when my daughter left for school I saw the opportunity to go back to school myself."
Adair made the transition in 2003 to become a Financial Consultant with Thrivent Financial, a not-for-profit Fortune 500 financial services organization dedicated to helping its approximately 2.5 million members achieve financial security and give back to their communities. Thrivent Financial and its affiliates offer a broad range of financial products and services including life insurance, annuities, mutual funds, disability income insurance and more.
Today, Adair holds extensive licensing and accreditation requirements, allowing her to offer her clients a broad range of products, and assist them with even the most complex financial needs. Currently, she not only has a robust practice in the Kirkland-Seattle area but also maintains an extensive practice on the Olympic Peninsula, concentrated in the Sequim, Port Angeles, Port Ludlow and Port Townsend communities. She is licensed in twelve states and continues to manage a significant practice on a national scale.
Alongside her team of financial professionals who share her commitment to service, Adair ensures that each client has the opportunity to work one-on-one with her to help them address their financial goals while giving them access to additional resources and the knowledge of other financial representatives on her team. A member of the Northwest Region's Cascade West Group, Adair's team specializes in health, long-term health, and risk management, as well as offering a full financial planning practice.
Looking to stay ahead of the curve, Adair keeps her finger on the pulse of new developments in her field. One positive trend she has witnessed over the past few years is the influx of young female talent, a trend she views as a welcome change in the financial planning industry. She noted:
"I think that it is really important for women, especially young women, to see other women who are just as successful as the men in the field."
With nearly a decade-and-a-half of experience in wealth management, and over three decades of experience in business, Adair offers sage advice to the next generation of wealth managers:
"Partner with veteran representatives who have a passion for helping people new to the industry. Be willing to partner with them and to listen to them and accept their coaching and mentoring."
Looking towards the future, Adair shows no signs of slowing down. With her business expanding, she is currently in the process of adding more members to her team as she looks to create a sustainable enterprise that will be able to help clients for generations to come.
For more information, visit Ms. Adair's profile on the Expert Network here: http://expertnetwork.co/members/sherryl-r-adair,-cltc,-fic/3e0eea091ae5b127​ 
###
The Expert Network has written this news release with approval and/or contributions from Sherryl R. Adair. The Expert Network is an invitation-only reputation management service that is dedicated to helping professionals stand out, network, and gain a competitive edge. The Expert Network selects a limited number of professionals based on their individual recognitions and history of personal excellence.
Source: The Expert Network
Share: