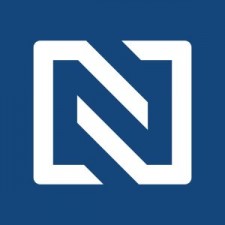 The Expert Network celebrates its newest member, Attorney Sarah L. Ostahowski
SHEPHERD, Mich., February 8, 2018 (Newswire.com) - Sarah L. Ostahowski, Founding Attorney, Sarah's Law Firm, has joined The Expert Network©, an invitation-only service for distinguished professionals. Ostahowski has been chosen as a Distinguished Lawyer™ based on peer reviews and ratings, dozens of recognitions, and accomplishments achieved throughout her career.
Ostahowski outshines others in her field due to her extensive educational background, numerous awards and recognitions, and exemplary client representation. She received her B.A. in business administration, dance, and theater from Alma College where some of her mentors turned her onto the practice of law. She worked in both the healthcare system and as a financial advisor for three years before enrolling at Western Michigan University Thomas M. Cooley Law School.
Since beginning her career in 2011, her skillful and compassionate commitment to helping her clients plan for their later years has earned her numerous awards and recognitions, including being selected to the 2017 Super Lawyers® Rising Stars list and as a "Women in the Law 2017 Honoree" by Michigan Lawyers Weekly, as well as inclusion among The National Advocates' Top 40 Under 40 list.
We are living in a very interesting time where the law changes so fast it is hard for people to keep up on everything.
With this long list of accolades, Ostahowski brings a wealth of knowledge to her industry, and, in particular, to her areas of specialization, estate planning, and elder law, including the creation of wills, trusts, and powers of attorney, Medicaid and nursing home planning, and gun trust planning. When asked why she decided to pursue a career in law, Ostahowski said:
"I helped several members of my family through Alzheimer's, which opened my eyes to the difficult life of the elderly. In addition, in my both previous jobs, I saw what happens when somebody passes away without a plan or a decision maker. I knew from the moment I entered law school that I wanted to go into estate planning and elder law."
As a thought-leader in her industry, Ostahowski is regularly invited to speak at her alma mater, WealthCounsel, and the Institute for Continuing Legal Education in Michigan (ICLE). She is passionate about the advancement of her profession and frequently gives her time to current and future attorneys looking for advice. With this prominence, it is critical that Ostahowski keep her eye on developments in estate and elder law. In particular, she notes:
"We are living in a very interesting time where the law changes so fast it is hard for people to keep up on everything. For example, the potential repeal of the Affordable Care Act or the new tax plan currently up for debate. These areas could have a significant impact on my clients. It is important to have a friendly place people can go to in order to get the most up-to-date information. We pride ourselves at Sarah's Law Firm on the ability to make the complex simple."
For more information, visit Ostahowski's profile on the Expert Network here: http://bit.ly/2DtlYIk
###
The Expert Network© has written this news release with approval and/or contributions from Sarah L. Ostahowski. The Expert Network is an invitation-only reputation management service that is dedicated to helping professionals stand out, network, and gain a competitive edge. The Expert Network selects a limited number of professionals based on their individual recognitions and history of personal excellence.
Source: The Expert Network©