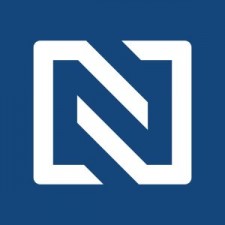 The Expert Network© celebrates its newest member, Ronald A. Bernstein
Deerfield, IL, March 7, 2017 (Newswire.com) - Ronald A. Bernstein, Senior Wealth Management Advisor at GCG Financial, Inc., has joined The Expert Network©. Ron's financial planning practice is truly unique. At the forefront, he helps clients define what matters most in life and then aligns resources with goals and values.
Ron has always been interested in both business and helping others. After graduating from the University of Arizona with a degree in Finance and Accounting, he began his career as a commodity trader at the Chicago Board of Trade. He then acquired his Certified Public Accountant designation and joined Blackman Kallick. After seven years with the firm, he transitioned to serving as CFO of a medical supply company. Half a decade later, Ron reassessed his career trajectory:
"I was always very entrepreneurial by nature and had a fascination with the wealth management industry. When a window of opportunity presented itself, I decided that, if I were to make a move, I had to do it now. I was interested in building a practice and willing to undertake all of the risks and challenges. Now, over a decade later, it's become something quite incredible."
Ron and his team specialize in working with high-net-worth business owners and executives. He guides clients through a goals-and-values-based life planning process. Prior to commencing work with a new client, Ron, along with the entire team, must have a thorough understanding of what matters most; that way, they can work most effectively to create a realistic plan. He noted:
"Solely emphasizing investment performance is missing the point. We focus on guiding clients towards their dreams. The satisfaction I derive from that is enormous."
The financial planning team shows no signs of slowing down. Over the next few years, they plan on expanding, while still ensuring clients receive white glove service along the way.
Beyond his career, Ron actively participates in numerous fundraising activities. He also enjoys playing tennis and basketball. Most importantly, Ron loves spending quality time with his wife, Susan, and their three children.
For more information, visit Mr. Bernstein​'s profile on the Expert Network here: http://expertnetwork.co/members/ronald-a-bernstein/0e4c206b2e44abf0​
###
The Expert Network© has written this news release with approval and/or contributions from Ronald A. Bernstein. The Expert Network© is an invitation-only reputation management service that is dedicated to helping professionals stand out, network, and gain a competitive edge. The Expert Network selects a limited number of professionals based on their individual recognitions and history of personal excellence.
Source: The Expert Network©
Share: