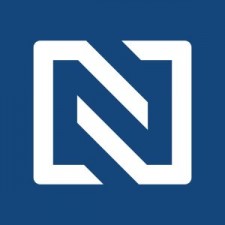 Noticed celebrates its newest member, Attorney Roger Eaton
LOS RANCHOS DE ALBUQUERQUE, N.M., June 12, 2018 (Newswire.com) - Roger Eaton, Attorney at Law, has joined Noticed©, an invitation-only service for distinguished professionals. Eaton has been chosen as a Distinguished Lawyer™ based on peer reviews and ratings, dozens of recognitions, and accomplishments achieved throughout his career.
Eaton outshines others in his field due to his extensive educational background, numerous awards and recognitions, and career longevity. He earned his Juris Doctor from the University of New Mexico in 1977, graduating in the top 10 percent of his class. In 1983, Eaton went back to Albuquerque Academy and taught the Constitutional Law class until 1991, in addition to practicing law full time.
I contacted the University of New Mexico to find out what I needed to do to take a course in constitutional law, and I was told that I had to be a law student.

Roger Eaton, Attorney at Law
With 40 years dedicated to law, Eaton brings a wealth of knowledge to his industry, and, in particular, to his area of specialization, personal injury law. When asked why he decided to pursue a career in law, Eaton said:
"I contacted the University of New Mexico to find out what I needed to do to take a course in constitutional law, and I was told that I had to be a law student. I ended up studying for the LSAT while watching Perry Mason, a fictional criminal defense attorney and began attending law school in 1974. This was all while teaching three courses, coaching varsity soccer and wrestling, and supporting a family of five."
Eaton has spent his career representing injured workers in workmen's compensation cases and personal injury victims, bringing over 100 cases to trial with successful outcomes. For the last 20 years, he has concentrated on medical and professional malpractice litigation. Today, Eaton focuses his practice on legal malpractice, which is notorious for being one of the most challenging specialties a law firm can take on.
A fierce and creative advocate, Eaton has a well-earned reputation for working tirelessly on behalf of clients and thinking outside of the box when seeking evidence to support a case. Roger was listed among the "Outstanding Lawyers in America" in 2002. Additionally, he has been AV® Preeminent™ rated by Martindale-Hubbell® since 1992.
Eaton has been involved in at least 17 appellate cases over the years, some of which have made significant changes in New Mexico law. He was responsible for helping to establish that individuals injured by a drunk driver or an intentional act could recover punitive damages from the drivers own uninsured or underinsured motorist coverage in the case of Stinbrink v. Farmers.
Eaton also had a recovery from the appellate court that established that one partner could recover punitive damages from another partner where there was an intentional violation of a fiduciary duty (Levy v. Disharoon). One of his appellate cases, Beavers v. Johnson Controls World Services, established the first recovery in the State of New Mexico for a prima facie tort where the jury verdict was upheld on appeal.
For more information, visit Eaton's profile on the Noticed© website here: https://noticed.co/members/roger-eaton/231352e93cf9a4dd
Noticed© has written this news release with approval and/or contributions from Roger Eaton. Noticed is an invitation-only reputation management service that is dedicated to helping professionals stand out, network, and gain a competitive edge. Noticed selects a limited number of professionals based on their individual recognitions and history of personal excellence.
Source: Noticed©
Share: