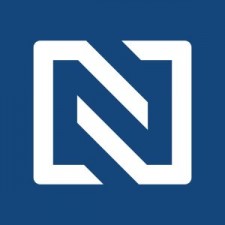 Noticed celebrates its newest member, Attorney Robert M. Helfend
LOS ANGELES, June 12, 2018 (Newswire.com) - Robert M. Helfend, Criminal Defense Attorney, has joined Noticed©, an invitation-only service for distinguished professionals. Helfend has been chosen as a Distinguished Lawyer™ based on peer reviews and ratings, dozens of recognitions, and accomplishments achieved throughout his career.
Helfend outshines others in his field due to his extensive educational background, numerous awards and recognitions, and career longevity. After earning his bachelor's degree in political science from the University of California at Berkeley, he went on to pursue his Juris Doctor at Pepperdine University School of Law. He graduated in 1983 and has been exclusively practicing criminal defense law ever since. Over the years, he has played an integral part in nearly 100 jury trials in Southern California, from child molestation to murder.
With the legalization of marijuana, many people have the opportunity to get their felony criminal records reduced to misdemeanors and expunged.
With over 34 years dedicated to law, Helfend brings a wealth of knowledge to his industry, and, in particular, to his area of specialization, criminal law. When asked why he decided to pursue a career in this field of law, Helfend said:
"In criminal defense, you have an opportunity to really help people through a very difficult and vulnerable time in their lives. Additionally, thorough hard work and honestly, you can achieve independence by running your own practice. Having my own law office, allowed me to practice law and raise a family at the same time. It was very important for me to be home every night in time to have dinner with my wife and kids. In many areas of law this is not possible."
With offices in Los Angeles, Santa Monica, Malibu, and Ventura, Helfend concentrates his practice on federal and state crimes, including, but not limited to, homicides, sex offenses, child pornography, drug trafficking, embezzlement, and domestic violence. He has been recognized as a top 100 trial attorney by the National Trial Lawyers for his aggressive representation and innovative defense methods.
As a thought leader in his field, Helfend keeps his clients updated on prevailing trends and changes in criminal defense law through his free educational blog. Commenting on one development, in particular, he notes that California has liberalized prior marijuana-related convictions as well as a select few additional felonies, which has led to second chances for many of his clients:
"With the legalization of marijuana, many people have the opportunity to get their felony criminal records reduced to misdemeanors and expunged. For example, prior marijuana distribution charges may now be misdemeanors. This will significantly impact clients of mine whose past convictions have made it difficult to acquire meaningful employment. There are additional drug possession and theft-related offenses which will qualify for a reduction to a misdemeanor and expungement as well."
For more information, visit Helfend's profile on the Noticed© website here: https://noticed.co/members/robert-m-helfend/32e0560d1f22c59b
###
Noticed© has written this news release with approval and/or contributions from Robert M. Helfend. Noticed is an invitation-only reputation management service that is dedicated to helping professionals stand out, network, and gain a competitive edge. Noticed selects a limited number of professionals based on their individual recognitions and history of personal excellence.
Source: Noticed©
Share: