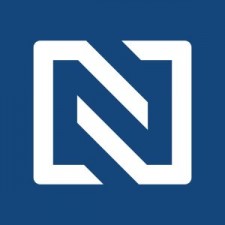 The Expert Network© celebrates its newest member, Rick W. Campbell
Warwick, RI, April 20, 2017 (Newswire.com) - Wealth Manager Rick W. Campbell has joined The Expert Network©. Mr. Campbell is the President of Financial Independence, a highly reputable wealth management firm in Warwick, Rhode Island, where he specializes in comprehensive financial planning and investment management. 
Rick was a Vice President at Cigna Retirement and Investment Services when he decided to switch gears and start independently consulting as a wealth manager. During the stock market crash of 2000, many of Rick's family, friends and colleagues approached him for a second opinion on their investment portfolios. Upon review, Rick noticed that many fundamental investment principles were not in place even though many of these individuals had been working with professional, financial advisors. Rick offered to help them find other more experienced advisors, but found the process disconcerting. Many of the advisors Rick interviewed were reluctant to, or not prepared to, answer basic questions about their philosophy, approach and fees. He, himself, had trouble finding qualified advisors who weren't just trying to close a sale, but were truly concerned with the well-being of their clients. As he tells it:
"I felt like there was a need for transparent, honest advisors with a great deal of integrity, and I decided to leave the corporate arena and start my own practice to focus on exactly those core values. I wanted to approach it as if I were sitting in my clients' shoes—what would I want? How would I want to be treated?"
His transition from the culture and politics of the corporate world to the rewarding work of directly advising individuals and impacting their lives in a positive way was a much-needed change, and Rick hasn't looked back since. Today, Mr. Campbell focuses on helping his clients stay on top of the many financial responsibilities they face in today's complex economy, and he works to help them make informed choices that can lead to more clarity, confidence, and peace of mind. 
While earning his M.B.A. from Providence College, Mr. Campbell worked in corporate auditing, finance and investments at companies including Fleet Financial Group, Bank Boston, and Allmerica Financial. He later became a Vice President in the Consultant Practice at CIGNA before branching out to start his own company. Mr. Campbell co-founded Halperin & Campbell, LLC in 2002 in a turnaround acquisition of a struggling RI financial company. After leading that successful turnaround, Rick acquired 100% interest in the company and opened Financial Independence, LLC in 2009. During this time, Rick earned the ChFC® (Chartered Financial Consultant) designation, which is a financial planning title granted to a select group who have completed a rigorous curriculum focused on the comprehensive, financial planning process. A believer in life-long learning, he is now preparing to take the Certified Financial Planner (CFP) exam in his spare time.
With a client-first approach to his work, Mr. Campbell values the importance of holistic planning versus investment-only approaches. His top priority is getting to know his clients, and not just their money, to provide the insight as to where they stand, and he then handcrafts a plan to get them to where they want to be—a dynamic life plan continually updated and reinforced with ongoing guidance and support. For Rick, helping people make the most of their financial lives is an experience driven by a genuine concern for people and fueled by passion, not just fiduciary obligation.
Looking to stay ahead of the curve, Mr. Campbell makes sure to remain current with prevailing industry trends. In particular, he notes the importance of keeping up with technology advancements that can help his clients plan more efficiently and collaborate with his team:
"There's been a laser focus on using digitized, planning tools and employing technology to bridge the client communications gap in terms of managing plans and keeping them current in a real-time fashion. The aim is to aggregate each client's accounts together in one place even when all of the money may not be managed by Financial Independence. That way, every client can have one place to go where his or her entire financial household is organized, optimized and vaulted."
Moving forward, Mr. Campbell plans to expand his practice to work with younger generations who are starting to think about financial planning. Many of his existing clients have asked Rick to extend his services to their children and friends. He believes the high-tech (mobile-friendly) planning technology and low-cost investment platform at Financial Independence will fit perfectly with the needs of today's young professionals. While many firms are scaling back services to younger clients with fewer assets, Mr. Campbell plans to provide his white glove customer service to all clients. 
For more information, visit Mr. Campbell's profile on the Expert Network here: https://expertnetwork.co/members/rick-w-campbell,-mba,-chfc/25a9835b0b827c1f
###
The Expert Network© has written this news release with approval and/or contributions from Rick W. Campbell. The Expert Network© is an invitation-only reputation management service that is dedicated to helping professionals stand out, network, and gain a competitive edge. The Expert Network selects a limited number of professionals based on their individual recognitions and history of personal excellence.
Source: The Expert Network©
Share: