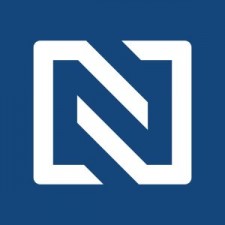 The Expert Network© celebrates its newest member, Real Estate Broker Michelle Pais
Springfield, NJ, December 20, 2016 (Newswire.com) - Michelle Pais, Broker & CEO, Signature Realty NJ, has joined The Expert Network©, an invitation-only service for distinguished professionals. Ms. Pais has been chosen as a Distinguished Real Estate Professional™ based on peer reviews and ratings, numerous recognitions, and accomplishments achieved throughout her career.
Ms. Pais outshines others in her field due to her extensive educational background, numerous awards and recognitions, and career longevity. She was only 21 when she sold her first home, and her star in real estate has risen ever since. Today, she is recognized as one of New Jersey's Top Brokers, on average closing sales every few days. Michelle also ranks in the top one percent of all Real Estate Agents Internationally, was recently dubbed "the Barbara Corcoran of New Jersey" by Bella Magazine, and named one of the 100 most influential Real Estate Agents nationwide by Real Estate Executive Magazine. In 2015, she was a New Jersey Association of Realtor's Circle of Excellence Platinum Recipient, was recently featured on the cover of Top Agent Magazine in their March 2016 issue, and named NJBiz list of 40 Under 40. Ms. Pais is recognized as a "Power House" Broker, personally selling over 100 homes per year—more than many real estate offices combined. 
With over 15 years of experience in real estate, Ms. Pais brings a wealth of knowledge to her industry, and in particular, to her area of expertise, the luxury market across Union, Essex, Morris, and Somerset Counties. When asked why she decided to pursue a career in real estate, Ms. Pais said:
"It was completely by accident and it's not something that I dreamt about growing up. I actually wanted to pursue a law degree originally. But during college, I was working full-time at a local real estate brokerage and I immersed myself in the business. To my surprise, I really enjoyed it! After receiving my real estate license I went on to sell my first home within the first two weeks and I just fell in love with the business, and that's really when I knew that this is what I wanted to do."
As a thought-leader in her industry, Ms. Pais keeps a close watch of prevailing trends in the area. With a firm understanding of the different factors that impact a given locality's market, she offers clients a unique perspective when pursuing their real estate goals. She noted:
"Interest rates are at an all-time low. This has been a significant factor in people's decision making; I'm finding that buyers who were on the fence are moving toward purchasing real estate just because of how low these interest rates are. So I'm seeing a lot of turnover in the market based on low interest rates. I'm also seeing that the luxury market is holding as well. I represent anywhere from luxury high-end buyers to mid-range home buyers, and I'm seeing a lot of turnover in both categories."
Ms. Pais is a member of the National Association of Realtors (NAR) and the New Jersey Association of Realtors (NJAR).
For more information, visit Ms. Pais's profile on the Expert Network here: http://expertnetwork.co/members/michelle-pais/3a19e8e727694237
The Expert Network© has written this news release with approval and/or contributions from Michelle Pais. The Expert Network© is an invitation-only reputation management service that is dedicated to helping professionals stand out, network, and gain a competitive edge. The Expert Network selects a limited number of professionals based on their individual recognitions and history of personal excellence.
Source: The Expert Network©
Share: