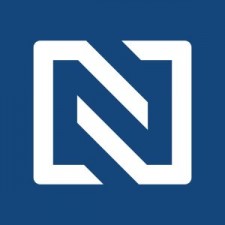 The Expert Network© celebrates its newest member, Jeremy D. Gottlieb
Carlsbad, CA, July 18, 2017 (Newswire.com) - Wealth Manager Jeremy D. Gottlieb has joined The Expert Network©. With over 25 years of experience, Mr. Gottlieb specializes in providing the highest standards of professionalism in the fields of retirement and financial planning for retirees and people approaching their retirement years. Specifically, he develops and provides a client specific long-term tax efficient strategy with ongoing financial guidance and investment counsel. As President and CEO of Gottlieb Wealth Management, he has experience working with individual clients, as well as public and privately held business owners. Mr. Gottlieb has been recognized as a Five Star Wealth Manager every year since 2014. 
A Registered Financial Planner (RFP®) and Registered Financial Consultant (RFC®), Mr. Gottlieb routinely offers guidance on estate planning, pension planning, retirement planning, and investment and portfolio management. He understands the risk and uncertainty of portfolio and wealth longevity and takes the time necessary to build trust with his clients and help them to understand the potential risks over the course of their lifetimes as retirees. He works tirelessly to be transparent and forthcoming with his clients. In his own words:  
"Some clients—they are in their 50s, 60s, 70s, 80s, and 90s—it is important that these relationships are based upon trust, respect, and honesty. My clients trust and know that I will always do what is in their best interests. We invest for the long term, employing a disciplined and consistent income strategy so that they are comfortable in their retirement, and that they do not have to worry about their money."
A proud graduate of The Ohio State University Masters of Business Administration program, Mr. Gottlieb is committed to delivering excellent financial planning, advice, guidance and investment counsel, as well as ongoing service and support. As a registered representative with LPL Financial, the nation's largest independent broker-dealer, Mr. Gottlieb strives to go the extra mile for his clients, while remaining a trustworthy guide throughout the entire retirement planning process. In addition to his work as a financial planner, Mr. Gottlieb has trained and coached numerous financial advisors in practice management, client relationships and financial planning.
In order to ensure he stays abreast of developments in the industry, Mr. Gottlieb is always on the lookout for new opportunities, changes in regulations and tax laws, and any other variable that could impact his clients' portfolios and retirement strategies. These days, he is closely following the decisions from the Department of Labor, SEC, and FINRA, that will change the way financial advisors operate. With his many years of experience, Mr. Gottlieb is well prepared to adapt and help his clients prosper. He explains:
"The Department of Labor ruling and upcoming regulations will change the way many advisors work with their clients, and will probably weed out some people in the industry who cannot adapt to the new changes. Essentially, it will force advisors to be more transparent with their clients, so it will also strengthen relationships. The industry as a whole is experiencing significant changes."
After over two-and-a-half decades of experience in financial planning, Mr. Gottlieb shows no signs of slowing down. A dedicated professional, helping people build their futures and manage their wealth has been a true labor of love for Mr. Gottlieb. Looking to the future, Mr. Gottlieb envisions continued success and anticipates continuing to provide his clients with the trustworthy financial planning and guidance for which he has become known for many years to come.
For more information, visit Mr. Gottlieb's profile on the Expert Network here: https://expertnetwork.co/members/jeremy-d-gottlieb/1344a43b2c44ae5a
###
The Expert Network© has written this news release with approval and/or contributions from Jeremy D. Gottlieb. The Expert Network© is an invitation-only reputation management service that is dedicated to helping professionals stand out, network, and gain a competitive edge. The Expert Network© selects a limited number of professionals based on their individual recognitions and history of personal excellence.
Source: The Expert Network©
Share: