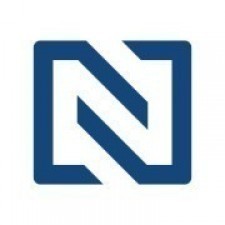 The Expert Network celebrates its newest member, Real Estate Agent Holly Holt
Minneapolis, MN, April 18, 2016 (Newswire.com) - ​​​​​​Holly Holt​, Certified Negotiation Expert, Cynthia Froid Group, has joined The Expert Network, an invitation only service for distinguished professionals. Holt​​​​ has been chosen as a Distinguished Real Estate Agent™ based on peer reviews and ratings, numerous recognitions, and accomplishments achieved throughout her career.
Holt​​​​​ outshines others in her field due to her career longevity, extensive educational background, numerous awards and recognitions, and outstanding customer service. She received her Bachelor of Arts in Psychology and Social Work from Metropolitan State University. She is also a Certified Negotiation expert. Holt has been listed in Minneapolis St. Paul Magazine's top 3-5% of Super Real Estate Agents for 2011, 2012, 2013, 2014 & 2015.
With 15 years of experience in real estate, Holt​​​​​​​ brings a wealth of knowledge to her industry. When asked why she decided to pursue a career in real estate, Holt​​​​​ said:
"Growing up, my father was an architect and my mother was obsessed with interior design. We moved frequently and every home was transformed by their creativity. I've always had a great appreciation of the aesthetic beauty, design, and structure of buildings. I'm very creative in imagining improvement of space and in helping my clients envision themselves in their future homes.
"My first property was a duplex I purchased as a single mother when my son was very young. Not only did I love the process of restoring it to it's original, turn of the century charm, but it proved to be the best financial decision I've made. Inspired by the opportunity to see my value rise and to purchase other properties, I decided I wanted to help others make the same investments in their lives and in their surroundings."
Holt is widely lauded as a top relocation expert and condominium specialist. She played an integral role in early sales and marketing for the prominent Zenith Condominiums, while she maintains a superior knowledge of new construction sales and developer sales along the riverfront. Though her main areas of focus are the Minneapolis riverfront neighborhoods of the Mill District, North Loop, Northeast and Prospect Park, Holt actively promotes all styles of homes and the beauty of all Twin Cities neighborhoods including all of greater Minneapolis and many areas of St Paul.​
​As a thought-leader in her industry, Holt has closely followed the evolution of Downtown Minneapolis and other riverfront neighborhoods. In recent years, she notes, there has been an explosion of construction and development, which has rejuvenated the area:
"The Minneapolis Riverfront is bursting with life. It began in the 1980's when developers started converting old buildings and also began erecting new, high rise condominiums to capture river and city views. It wasn't until the late 1990's that Brighton Development began the incredible growth in the Mill District with the first condo conversion of the North Star Blanket Factory. Since then, the transformation to all of the riverfront has been breathtaking. Many thousands of happy residents are able to enjoy not only the beauty of the river, but also the wonderful convenience of walking to an ample supply of restaurants, shops and entertainment venues including the world renowned new Guthrie Theater. Because of this great growth along the riverfront, Minneapolis has been voted among the best cities for new residential and commercial design. I've seen it happen from the ground up, and am delighted and proud to call this beautiful city my home!"
Holt is a member of Minneapolis Area Association of Realtors, and also has several community involvements, including Women Venture, Mill City Farmer's Market, Alzheimer's Association, The Guthrie Circle, and Minneapolis Public Schools
For more information, visit Holt​​​​​​​​'s profile on the Expert Network here: http://expertnetwork.co/members/holly-holt/2e5d98551444b47f​
###
The Expert Network has written this news release with approval and/or contributions from Holly Holt​. The Expert Network is an invitation-only reputation management service that is dedicated to helping professionals stand out, network, and gain a competitive edge. The Expert Network selects a limited number of professionals based on their individual recognitions and history of personal excellence.​
Source: The Expert Network
Share: