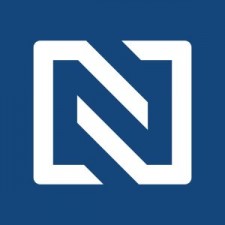 Noticed celebrates its newest member, REALTOR® Gord Honor
MISSISSAUGA, Ontario, May 21, 2018 (Newswire.com) - Gord Honor, REALTOR® & Sales Representative, Royal LePage Realty Plus Brokerage, has joined Noticed©, an invitation-only service for distinguished professionals. Honor has been chosen as a Distinguished Real Estate Professional™ based on peer reviews and ratings, dozens of recognitions, and accomplishments achieved throughout his career.
Honor outshines others in his field due to his extensive educational background, numerous awards and recognitions, and career longevity. He has been featured in Top Agent Magazine (January 2018) and Who's Who in Luxury Real Estate.
With over 10 years dedicated to real estate, Honor brings a wealth of knowledge to his industry and market. Known for his superior client service and state-of-the-art marketing techniques, he serves residential, recreational, and commercial property buyers and sellers throughout the Greater Toronto Area with a focus on luxury homes and high-net-worth individuals. When asked why he decided to pursue a career in real estate, Honor said:
"The entrepreneurial spirit of real estate has always intrigued me, and I have always wanted to help people do it the right way. It took me a while to get there, but eventually I was able to put my marketing and negotiation expertise to work, in my own style."
Today, Honor likens his business to private banking for real estate—a boutique service tailored to his clients' specific needs. With a reputation as a trustworthy and dedicated Realtor, he boasts an impressive 95 percent repeat and referral rate.
Honor is not only widely regarded for his care and expertise, but for providing cutting-edge, customized marketing designed to maximize each client's return. As a professional photographer and licensed drone operator, he understands the importance of online presence in the real estate industry and can provide striking photos and aerial imagery on his high-end website. Honor combines this with professional home staging to ensure his properties stand out from the crowd.
As a thought leader in his field, Honor is extremely knowledgeable about market conditions and takes pride in educating his clients about the latest developments in an area that is in a constant state of flux. In particular, he commented on the impact of immigration in the area:
"Currently, many people are immigrating to the Greater Toronto Area from all over the world, creating a greater demand for housing and therefore an increase in home prices. In fact, we had a foreign buyer's tax introduced just last year to try to stem the flow of price increases that we're seeing."
For more information, visit Honor's profile on the Noticed© website here: https://noticed.co/members/gord-honor/1ad941fa019861b6
Noticed© has written this news release with approval and/or contributions from Gord Honor. Noticed is an invitation-only reputation management service that is dedicated to helping professionals stand out, network, and gain a competitive edge. Noticed selects a limited number of professionals based on their individual recognitions and history of personal excellence.
Source: Noticed©
Share: