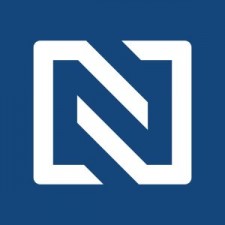 Noticed celebrates its newest member, George Bliss
GILBERT, Ariz., June 12, 2018 (Newswire.com) - George Bliss, Principal & Owner, Bliss Realty & Investments, has joined Noticed©, an invitation-only service for distinguished professionals. Bliss has been chosen as a Distinguished Real Estate Professional™ based on peer reviews and ratings, dozens of recognitions, and accomplishments achieved throughout his career.
Bliss outshines others in his field due to his extensive educational background, numerous awards and recognitions, and career longevity. He earned his B.S. in engineering science from the U.S. Air Force Academy and a Master's of Planning, Urban & Regional Planning degree from the University of Southern California.
Growth hasn't spiked as we saw in the mid-2000s, but I would expect that our market will continue to grow over the next three to five years.

George Bliss, Principal & Owner, Bliss Realty & Investments
With over 30 years dedicated to real estate, including having working in architecture, entitlements, and development, Bliss brings a wealth of knowledge to his industry. When asked why he decided to pursue a career in real estate, Bliss said:
"I was a partner at a large architectural firm in Southern California and then left to form a development company where I worked for a few years. In 1990, I got my California real estate license and primarily practiced commercial real estate with a brokerage for five years. I moved back to Arizona in '95, and I've been consistently practicing here ever since."
Bliss leveraged his eclectic experience to quickly distinguish himself in the real estate industry as a REALTOR®, planner, and developer. Throughout his time as a real estate professional, he has worked with private developers, major corporations, public agencies, foreign governments, and additional projects both big small across the United States and overseas.
Bliss is the founder and principal owner of Bliss Realty & Investments, a veteran-owned real estate brokerage providing expert service to clients in both commercial and residential markets throughout the Greater Phoenix Metropolitan Area. There, he leads a team of real estate professionals with over 100 years of combined experience and a track record of proven results. Bliss was recognized as the "Entrepreneur of the Year" in 2015 and 2017 by the East Valley Women's Council of Realtors, while Bliss & Realty Investments was selected as Mesa's "Small Business of the Year" in 2017.
As a thought leader in his field, Bliss is widely regarded as an authority on prevailing trends in his market. In particular, he notes that he expects to see slow but steady growth in the years ahead:
"We've experienced an interesting period for the last five years on the residential side and three years on the commercial side. There has been fairly steady growth in our market, and that's a good thing. Growth hasn't spiked as we saw in the mid-2000s, but I would expect that our market will continue to grow over the next three to five years. I think we're going to have an adjustment at some point in the future, but I don't see that happening right away."
Bliss and his team also give back to the communities in which they do business through a wide range of philanthropic efforts such as serving meals to the homeless, sponsoring fundraising events, and participating in their local real estate boards. Bliss himself was named Volunteer of the Year in 2014 by the Mesa Chamber of Commerce and has served in many leadership positions with nonprofits and community organizations.
For more information, visit Bliss's profile on the Noticed© website here: https://noticed.co/members/george-bliss/0f215dc41795345f
Noticed© has written this news release with approval and/or contributions from George Bliss. Noticed is an invitation-only reputation management service that is dedicated to helping professionals stand out, network, and gain a competitive edge. Noticed selects a limited number of professionals based on their individual recognitions and history of personal excellence.
Source: Noticed©
Share: