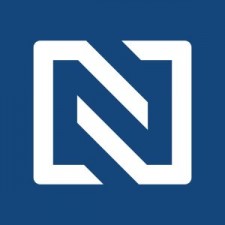 Noticed celebrates its newest member, Attorney Garth J. Unke
MINNEAPOLIS, Minn., August 7, 2018 (Newswire.com) - Garth J. Unke, President & Senior Partner, Stich, Angell, Kreidler & Unke, P.A., has joined Noticed©, an invitation-only service for distinguished professionals. Unke has been chosen as a Distinguished Lawyer™ based on peer reviews and ratings, dozens of recognitions, and accomplishments achieved throughout his career.
Unke outshines others in his field due to his extensive educational background, numerous awards and recognitions, and career longevity. In addition to holding his J.D. from John Marshall Law School, he is a Certified Civil Trial Specialist and Qualified Neutral Mediator.
With over 30 years dedicated to law, Unke brings a wealth of knowledge to his industry, and, in particular, to his area of specialization, civil defense cases. When asked why he decided to pursue a career in law, Unke said:
We mentor our younger attorneys, starting with the premise that the client's wishes come first, and being cost-effective is an important part of being a litigator too.
"I grew up in a small town in southern Minnesota, and one of my dad's best friends, Joe Gadola, was a local lawyer. I think because I passionately defended underdogs, my dad saw some of the same characteristics in me as in Mr. Gadola. He was the one who told me, 'You really need to be an attorney.'"
Unke's practice encompasses a broad range of civil defense matters, including personal injury and insurance claims, construction litigation, and retail and hospitality liability. In the last five years, he has increased his focus on representing defendant organizations sexual abuse cases, with 40 percent of his practice now being devoted to this area.
As a thought leader in his field, Unke is a sought-after continuing education teacher and frequently presents through Loonan and Loonan Consulting on legal issues in the insurance industry. He also speaks to numerous groups on developing trends in personal injury and construction litigation. When asked about recent developments in his field, he noted that it is becoming increasingly difficult to bring a case to trial:
"Even when you really want to push a case to trial, it is getting harder and harder to get that accomplished. Everyone understands the increasing cost of litigation. This along with 'risk averse' litigants, frequently causes cases to settle. But, what we're finding is if you evaluate a case early and toe the line on the tough cases, sometimes settlement is the best outcome. We mentor our younger attorneys, starting with the premise that the client's wishes come first, and being cost-effective is an important part of being a litigator too."
Unke has over 50 successful jury verdicts to date and has received numerous prestigious accolades, such as an AV® Preeminent™ rating and selection to the exclusive Super Lawyers® list.
For more information, visit Unke's profile on the Noticed© website here: https://noticed.co/members/garth-j-unke/3f205a501c876880
###
Noticed© has written this news release with approval and/or contributions from Garth J. Unke. Noticed is an invitation-only reputation management service that is dedicated to helping professionals stand out, network, and gain a competitive edge. Noticed selects a limited number of professionals based on their individual recognitions and history of personal excellence.
Source: Noticed©