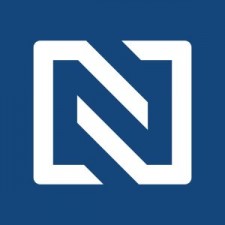 The Expert Network© celebrates its newest member, Ethel J. Davis
Overland Park, KS, February 15, 2017 (Newswire.com) - Ethel J. Davis, CEO and Portfolio Manager of VZD Capital Management in Overland Park, Kansas, has joined The Expert Network, an invitation-only service for distinguished professionals. Since 1988, she has set the standard for customer service and experience in Kansas City's wealth management industry. Ms. Davis is the first African-American woman to own 100% of a Registered Investment Advisory firm in the Midwest and is a powerful advocate for wealth literacy, especially among women and minorities.
Though today she manages the financial portfolios of numerous clients, Ms. Davis was brought up in a working-class household where money was not always plentiful. As she tells it, she was inspired to go into wealth management as a means of empowering other people to take control of their finances:
"I saw a lack of diversity, a lack of women and varied ethnicities. I felt I could be an agent for change, that I could use my own life and my story to help people relate. It's very intimidating when you don't see anyone who looks like you. I just wanted to be that beacon of light."
Ms. Davis began her career as an Investment Consultant with American Century Investments where she worked for five years and then went on to practice with the world-renowned financial services companies Fidelity Investments and Charles Schwab & Co., Inc. She then worked as a Principal and Portfolio Manager with Paragon Capital Management for nearly a decade before starting her own company, VZD Capital Management LLC in 2012. For Ms. Davis, the name is an homage to her adopted parents, who she notes have helped her become the successful professional she is today:
"VZD stands for Vergie and Zether Davis who adopted me from the University of Kansas Hospital. I believe in honoring my mother and father for the many sacrifices they made on my behalf and continuing to build a legacy for their belief that the sky is the limit regarding my professional development. It also reflects that I know the best is yet to come."
Working with low-income communities as well as high-net-worth individuals and multi-generational families, Ms. Davis displays a broad range of financial literacy, which is reflected in the numerous awards and honors she has garnered throughout her career. She has been recognized as a Five-Star Wealth Manager and was recently featured on KSHB News as a leading Kansas City Financial Advisor. She is recognized as one of Kansas City's Most Influential Women and a member of the prestigious community Women Who Mean Business by the Kansas City Business Journal, which also named VZD Capital Management one of the Top Area Minority Owned Businesses and One of the Fastest Growing Business.
Looking to staying ahead of the curve, Ms. Davis emphasizes the individual needs and stories of each client. She does not believe in 'one size fits all' wealth management, but rather, understands the variety of circumstances that can contribute to a financial portfolio and believes each is deserving of her attention and energy. In an effort to empower people through financial literacy and independence, she works with the Wealth Management Forum in New York, the Women's Foundation, as well as the Rotary's Service Above Self. Ms. Davis is also a Paul Harris Fellowship and a former board member of the Rose Brook Center of Kansas City. She noted:
"I have found that wealth education is not very widespread across certain communities, particularly African American and Hispanic. Everyone should at least know what wealth management is about, and everyone should know what kind of questions to ask to ensure that they're getting the type of professional that's appropriate for them. I'm a huge advocate of that."
After nearly three decades dedicated to helping the people of her community find financial independence, Ms. Davis has no intentions of resting on her laurels. Looking to the future, she anticipates the opportunity to work with even more women and minorities as women-owned businesses become increasingly common. Ms. Davis says that even though she sees some challenges in building those relationships, she ultimately welcomes the opportunity to continue to grow:
"I think that you have to be very educated and relatable in order to appeal to women and that's because I believe that women are really setting a new precedent as to what they are looking for out of their wealth manager. But at the end of the day, that makes me very excited. There's an accountability there, and I think that's great."
For more information, visit Ms. Davis's profile on the Expert Network here: http://expertnetwork.co/members/ethel-j-davis/25b6bcfc39b91fd4
The Expert Network has written this news release with approval and/or contributions from Ethel J. Davis. The Expert Network is an invitation-only reputation management service that is dedicated to helping professionals stand out, network, and gain a competitive edge. The Expert Network selects a limited number of professionals based on their individual recognitions and history of personal excellence.
Source: The Expert Network©
Share: