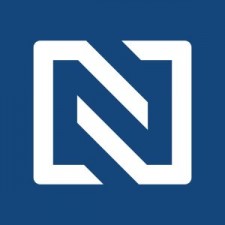 Noticed celebrates its newest member, Attorney Emily Reber-Mariniello
SEATTLE, February 26, 2018 (Newswire.com) - Emily Reber-Mariniello, founder, ERM Immigration Law PLLC, has joined Noticed©, an invitation-only service for distinguished professionals. Reber-Mariniello has been chosen as a Distinguished Lawyer™ based on peer reviews and ratings, dozens of recognitions and accomplishments achieved throughout her career.
Reber-Mariniello outshines others in her field due to her extensive educational background, numerous awards and recognitions, and exceptional client service. She earned her J.D. in 2010 from Seattle University School of Law. She also holds a B.A. in Liberal Arts in 2004 from Colorado State University and a certificate in Spanish from the Costa Rican Language Academy, also in 2004.
DACA was initially put in place by President Obama through executive order, but it can be undone just as easily. And that's exactly what happened with DACA under the Trump administration.

Emily Reber-Mariniello, Founder, ERM Immigration Law PLLC
Named one of the "Top 40 Under 40" by The National Advocates, Reber-Mariniello brings a wealth of knowledge to her industry, and, in particular to her area of specialization, immigration law. When asked why she decided to pursue a career in this area, Reber-Mariniello said:
"I fell into immigration law accidentally. But it was a happy accident because it turned out that I really liked it. I not only get to make a living in this job, I get to learn a lot about people from all over the world and help them at the same time."
Reber-Mariniello founded ERM Immigration Law in 2012 and relocated to Seattle in 2015. Though based in Seattle, she now has clients all over the country and across the globe. At ERM, her mission is to provide "big firm" results with the personal care, reliability, affordability and accessibility of a small firm. Ms. Reber-Mariniello prides herself on her firm's open and direct communication with clients while maintaining a quality of work and personal dedication to each case that would be unmatched in a bigger firm.
As a thought leader in her industry, Reber-Mariniello maintains a nuanced understanding of recent federal immigration policy changes that may have an impact on her clients. Though this Congress has passed no new laws regarding immigration, she notes that the executive branch's interpretation of existing legislation will ultimately determine the policy as to how those laws will be implemented:
"People often confuse legislation and policy. Policy is malleable, and it depends on who is in the oval office and what their administration's goals are. But the laws themselves are not. Those are legislated; they have to go through Congress. You can't just change them with the wave of a wand like you can with policy. Most of the recent policy changes have been done through executive order. For example, DACA was initially put in place by President Obama through executive order, but it can be undone just as easily. And that's exactly what happened with DACA under the Trump administration."
Reber-Mariniello dedicates a portion of her practice to pro bono services for various legal services organizations and "low bono" services to people who could not otherwise afford an attorney. She primarily focuses this work on naturalization applications for asylees and refugees, in addition to informational consultations. For these efforts, Reber-Mariniello has received the Pro Bono Publico Commendation from the Washington State Bar Association every year since 2012.
For more information, visit Reber-Mariniello's profile on the Noticed© website here: http://bit.ly/2DKGCni.
Noticed© has written this news release with approval and/or contributions from Emily Reber-Mariniello. Noticed is an invitation-only reputation management service that is dedicated to helping professionals stand out, network and gain a competitive edge. Noticed selects a limited number of professionals based on their individual recognitions and history of personal excellence.
Source: Noticed
Share: