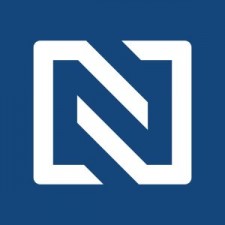 Noticed celebrates its newest member, Dr. Wanda L. Sanz
TAMPA, Fla., April 6, 2018 (Newswire.com) - Dr. Wanda L. Sanz, Board Certified Child and Adult Psychiatrist, has joined Noticed©, an invitation-only service for distinguished professionals. Dr. Sanz has been chosen as a Distinguished Doctor™ based on peer reviews and ratings, dozens of recognitions, and accomplishments achieved throughout her career.
Dr. Sanz outshines others in her field due to her extensive educational background, numerous awards and recognitions, and career longevity. A board-certified psychiatrist, she earned her medical degree from the University of Puerto Rico in 1982 and went on to complete a residency in general psychiatry at UPR followed by a fellowship in child and adolescent psychiatry at Harvard Medical School-McLean Hospital.
With many years dedicated to medicine, Dr. Sanz brings a wealth of knowledge to her industry and, in particular, to her area of expertise, the early identification of risk factors and preventive interventions in mental health problems. When asked why she decided to pursue a career in medicine, Dr. Sanz said:
"I love to help others and I saw at a young age that medicine was a great way to do that. As early as middle school, I would go to the hospital to take care of the patients that were the most neglected. Of course, I had no medical knowledge at the time since I was so young, but I was able to help them with their basic needs and provide them with emotional support."
After her training, Dr. Sanz began her career working with the National Health Service Corps, a civilian branch of the armed forces. She has also been a consultant in programs that provide in-home and school services.
As a thought leader in her specialty, Dr. Sanz is dedicated to advancing the field. In addition to her private practice, she is an affiliate assistant professor at the University of South Florida. She is also a member of UPR's alumni association as well as a professional advisory committee where she plays an important role in determining protocols for diagnosing and treating different psychiatric conditions.
This prominence in her field entails that Dr. Sanz remains at the forefront of the latest developments in child, adolescent, and adult psychiatry. She noted:
"I stay up to date in the fields of psychiatry and medicine and am very thorough in identifying conditions and implementing treatment. Dr. Henry Agostini, is an integral part of the office, providing psychological testing and treatment for children and adults. He is also a graduate of Oswego, Adelphi, and Harvard Medical School Fellowship, where he completed his undergraduate, doctorate and postdoctoral training in Clinical Psychology."
Dr. Sanz is a member of the American Medical Association, the American Academy of Child Psychiatry, and the University of Puerto Rico Medical School Alumni Association.
For more information, visit Dr. Sanz's profile on the Noticed© website here: https://noticed.co/members/wanda-l-sanz/2482aa5f276886a1.
Noticed© has written this news release with approval and/or contributions from Dr. Wanda L. Sanz. Noticed is an invitation-only reputation management service that is dedicated to helping professionals stand out, network, and gain a competitive edge. Noticed selects a limited number of professionals based on their individual recognitions and history of personal excellence.
Source: Noticed©
Share: