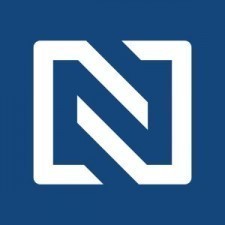 The Expert Network celebrates its newest member, Dr. Parag Chokshi
Sun City, AZ, October 14, 2016 (Newswire.com) - Dr. Parag Chokshi, Board-Certified Gastroenterologist, Arizona Digestive Health, has joined The Expert Network, an invitation-only service for distinguished professionals. Dr. Chokshi has been chosen as a Distinguished Doctor™ based on peer reviews and ratings, numerous recognitions, and accomplishments achieved throughout his career.
Dr. Chokshi outshines others in his field due to his extensive educational background, numerous awards and recognitions, and career longevity. After finishing his Bachelor of Science in chemistry from Cornell University, he went on to earn his medical degree from New York University followed by an internship and residency at Albert Einstein Montefiore Medical Center in the Bronx. He continued his training with a fellowship at the MD Anderson Cancer Center at the University of Texas in Houston.
With 16 years dedicated to medicine, Dr. Chokshi brings a wealth of knowledge to his industry, and in particular, to his area of expertise, gastroenterology with specialties in colonoscopies, endoscopic retrograde cholangiopancreatography (ERCP), and upper GI endoscopy (EGD). When asked why he decided to pursue a career in medicine, Dr. Chokshi said:
"I wanted to do something to make a difference and I can't imagine how I could have done anything else. I wanted to do research at first and so I majored in chemistry as an undergrad thinking I could work in a lab. I then became interested in medicine because it was a direct way of helping people."
As a thought-leader in his specialty, Dr. Chokshi keeps his finger on the pulse of prevailing trends in gastroenterology. With the rapid advancements he has seen over the course of his career, Dr. Chokshi is excited by the many innovative, effective treatments he is now able to implement in his practice. He noted:
"From a strictly medical standpoint, I think this is an amazing time to be in medicine. There are so many new things that are being developed. From treatments for Hepatitis C to treatments for IBS, we are seeing some amazing advances happening in just the last few years. When I was a fellow, treatment for Hepatitis C had a dismal ten to fifteen percent cure rate and now we're up to a ninety-nine percent cure rate."
Dr. Chokshi is a member of the American College of Gastroenterology and the American Gastroenterology Association. He is also affiliated with the Banner Boswell Medical Center and the Banner Del E Webb Medical Center.
For more information, visit Dr. Chokshi's profile on the Expert Network here: http://expertnetwork.co/members/parag-chokshi/0ad6d2332b739f23
The Expert Network has written this news release with approval and/or contributions from Dr. Parag Chokshi. The Expert Network is an invitation-only reputation management service that is dedicated to helping professionals stand out, network, and gain a competitive edge. The Expert Network selects a limited number of professionals based on their individual recognitions and history of personal excellence.
Source: The Expert Network©
Share: