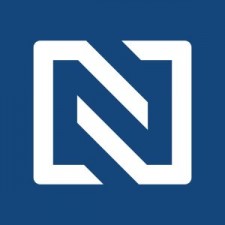 The Expert Network© celebrates its newest member, Dr. Nimish R. Kadakia
Orange County, CA, November 11, 2016 (Newswire.com) - Dr. Nimish R. Kadakia, Board Certified Orthopedic Surgeon, South County Orthopedic Specialists, has joined The Expert Network©, an invitation-only service for distinguished professionals. Dr. Kadakia has been chosen as a Distinguished Doctor™ based on peer reviews and ratings, numerous recognitions, and accomplishments achieved throughout his career.
Dr. Kadakia outshines others in his field due to his extensive educational background, numerous awards and recognitions, and career longevity. He obtained his B.S. from the University of California in Los Angeles and went on to study medicine at the University of Texas Health Science Center at San Antonio. After earning his medical degree, he completed his Orthopedic Surgery Residency at Baylor College of Medicine in Houston, Texas and then his Sports Medicine Fellowship at the Minneapolis Sports Medicine Center in Minneapolis, Minnesota before ultimately returning to California to begin his practice.
With over 20 years dedicated to medicine, Dr. Kadakia brings a wealth of knowledge to his industry, and in particular, to his area of expertise, Orthopedic Surgery with a specialization in sports medicine.
As a thought-leader in his specialty, Dr. Kadakia takes particular pride in employing minimally invasive surgical techniques and utilizing a conservative, minimally invasive approach to orthopedics. Today, his surgical practice encompasses a broad scope of orthopedic care and includes surgeries of the hip, knee, ankle, shoulder and elbow and he is a foremost specialist in the treatment of osteoarthritis. He said of this minimally invasive approach:
"We have a general orthopedic practice with a focus on sports medicine and trauma patients. Our goal is to use minimally invasive techniques as often as we can we can and only offer surgical when absolutely necessary. So I tend to be a bit more conservative and I think patients like that."
In addition to work and family, Dr. Kadakia is actively involved as a founding board member of the Hope Endowment, a non-profit organization dedicated to improving the lives and education of orphaned children in India. The organization currently cares for the well-being of over 100 children and Dr. Kadakia has been instrumental in helping to manage a new project to build a school and dormitory to care for and educate an additional 250 children. He explains of his work with the organization:
"We are expanding our new home to 250, that's been the focus. That includes fundraising, traveling to India, and more. So that's been our big project."
Dr. Kadakia is a member of Alpha Omega Alpha (AOA), the American Academy of Orthopedic Surgeons (AAOS), the American Orthopedic Society of Sports Medicine (AOSSM), the Arthroscopy Association of North America (AANA), and the American College of Sports Medicine (ACSM). He was named an OC TOP DOC in Orthopaedic Surgery by Orange Coast Magazine and has received numerous awards, including the Paul Harrington Award from the Department of Orthopedic Surgery of Baylor College of Medicine for Orthopedic Research and the Resident Research Award from the Texas Orthopedic Association.
For more information, visit Dr. Kadakia's profile on the Expert Network here: http://expertnetwork.co/members/nimish-r-kadakia/304f54f81c3e0e1f
The Expert Network© has written this news release with approval and/or contributions from Dr. Nimish R. Kadakia. The Expert Network© is an invitation-only reputation management service that is dedicated to helping professionals stand out, network, and gain a competitive edge. The Expert Network selects a limited number of professionals based on their individual recognitions and history of personal excellence.
Source: The Expert Network©
Share: