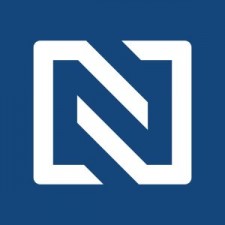 The Expert Network© celebrates its newest member, Dr. Moby Parsons
Portsmouth, NH, August 16, 2017 (Newswire.com) - Dr. Moby Parsons, Board Certified Orthopedic Surgeon, Knee, Hip, & Shoulder Center, has joined The Expert Network©, an invitation-only service for distinguished professionals. Dr. Parsons has been chosen as a Distinguished Doctor™ based on peer reviews and ratings, numerous recognitions, and accomplishments achieved throughout his career.
Dr. Parsons outshines others in his field due to his extensive educational background, career longevity, and numerous awards and recognitions. He enrolled at Columbia University's College of Physicians and Surgeons where he was awarded the New York Orthopaedic Hospital Award. After earning his medical degree, he went on to complete his internship and residency in orthopedic surgery at the University of Pittsburgh School of Medicine where he served as a research fellow studying shoulder biomechanics at the Musculoskeletal Research Center. Dr. Parsons rounded out his training with a fellowship in shoulder and elbow surgery at the University of Washington School of Medicine and later with a second fellowship at the University of South Wales in Australia.
With nearly 15 years dedicated to medicine, Dr. Parsons brings a wealth of knowledge to his industry and, in particular, to his area of expertise, orthopedic surgery. When asked why he decided to pursue a career in this specialty, Dr. Parsons recalled the influence of his mother, who was a nurse at an orthopedic hospital:
"She always encouraged me to pursue a career in medicine because she thought it was a great way to help people. So, from as early an age as ten, I grew up thinking I was going to be a doctor. Then, my stepfather who entered the picture when I was in high school was a joint replacement surgeon. I was able to spend some time with him, watching him operate, and that began to focus my interest in orthopedics fairly early."
Today, Dr. Parsons is known throughout the country as one of the most knowledgeable surgeons in joint implant procedures, which includes the use of ConforMIS, a fully customizable, 3-D knee replacement implant that is designed to mimic the natural shape of the knee, allowing a natural range of motion and shorter recovery times. He is perhaps most renowned for his work with reverse shoulder replacements as the first surgeon in New Hampshire to use these implants. His expertise in this area, which allows the deltoid muscle to do the work of a damaged rotator cuff, has led to work with implant companies on prosthesis design, most recently helping to develop a surgical navigation system that will help surgeons more accurately reconstruct arthritic shoulders.
Dr. Parsons' groundbreaking work in shoulder replacement implants has fostered clinical research that has impacted the way many shoulder problems are treated all over the country. His work has inspired numerous publications and presentations in the field, at both national and international levels. Additionally, Dr. Parsons regularly teaches courses on the surgery and hosts a visiting location for surgeons to come learn how to use his methods.
For more information, visit Dr. Parsons' profile on the Expert Network© here: https://expertnetwork.co/members/moby-parsons,-md/2c93034a034c6bc8
The Expert Network© has written this news release with approval and/or contributions from Dr. Moby Parsons. The Expert Network© is an invitation-only reputation management service that is dedicated to helping professionals stand out, network, and gain a competitive edge. The Expert Network© selects a limited number of professionals based on their individual recognitions and history of personal excellence.
Source: The Expert Network©
Share: