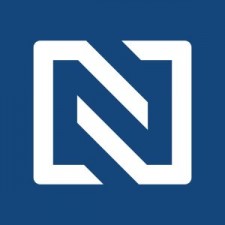 The Expert Network celebrates its newest member, Dr. Mark E. Richards, M.D.
NORTH BETHESDA, Md., October 18, 2017 (Newswire.com) - Dr. Mark E. Richards, Founder & Board Certified Plastic Surgeon, Ageless Impressions Plastic Surgery, Inc., has joined The Expert Network©, an invitation-only service for distinguished professionals. Dr. Richards has been chosen as a Distinguished Doctor™ based on peer reviews and ratings, numerous recognitions, and accomplishments achieved throughout his career.
Dr. Richards outshines others in his field due to his extensive educational background, career longevity, and numerous awards and recognitions. He graduated cum laude from Yale University in 1979. He attended the University of Maryland School of Medicine where he fell in love with the creativity and problem solving necessary in plastic and reconstructive surgery. After earning his medical degree in 1983, he completed his full training in both general surgery and plastic surgery through an internship and several residencies across seven years. Dr. Richards is Certified by the American Boards of Surgery and Plastic Surgery.
With more than 25 years dedicated to medicine, Dr. Richards brings a wealth of knowledge to his industry and, in particular, to his area of expertise, plastic surgery. When asked why he decided to pursue a career in his specialty, Dr. Richards said:
"I have always loved intellectual and physical challenges. Even as a young child, I would take things apart to see how they worked and put them back together. While in college, I looked at various careers that would include the creative sciences such as engineering. In the end, the fact that medicine allows you the opportunity to improve people's quality of life through scientific analysis won out. Plastic Surgery is unique in all of medicine as the only 'no limits' problem-solving specialty where artistic and intellectual creativity coupled with hard scientific analysis is encouraged!"
In 1990, Dr. Richards founded the Ageless Impressions Plastic Surgery Institute, a practice based on creative and scientifically proven advanced techniques and treatments. He provides services that range from facelifts to bio-identical hormone treatments and everything in between. His industry-leading service has earned him numerous accolades from the Consumer's Research Council of America, U.S News & World Report, and many other organizations.
As a thought-leader in his specialty, Dr. Richards constantly looks to the latest trends in medicine to provide his patients with effective and compassionate care. In addition to his busy practice, he is currently focusing on the epidemic of low testosterone in both men and women and the crushing costs it brings to society. He notes:
"The low testosterone levels in men and women, as well as children throughout the industrialized world, are due to the abundance of plastics in the environment. The phthalates leeching out from plastic are causing an epidemic increase in health problems such as diabetes, obesity, cardiovascular diseases, dementia, depression, and breast and prostate cancer due to the induced low testosterone states. They're just starting to realize the enormity of the problem in Europe, but we are still quite behind in the United States. Just like with anything in medicine or science, it's a struggle and a long process to change 'experts' ways of thinking because they will resist a paradigm shift in their thinking for many years."
For more information, visit Dr. Richards' profile on the Expert Network here: https://expertnetwork.co/members/mark-e-richards,-md/1efcae7c257f05ff
The Expert Network© has written this news release with approval and/or contributions from Dr. Mark E. Richards. The Expert Network is an invitation-only reputation management service that is dedicated to helping professionals stand out, network, and gain a competitive edge. The Expert Network selects a limited number of professionals based on their individual recognitions and history of personal excellence.
Source: The Expert Network©
Share: