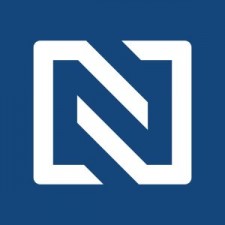 The Expert Network celebrates its newest member, Dr. James Norman, M.D., FACS, FACE
TAMPA, Fla., October 17, 2017 (Newswire.com) - Dr. James Norman, M.D., FACS, FACE, President and Senior Surgeon of Norman Parathyroid Center, has joined The Expert Network©, an invitation-only service for distinguished professionals. Dr. Norman has been chosen as a Distinguished Doctor™ based on peer reviews and ratings, numerous recognitions, and accomplishments achieved throughout his career.
Dr. Norman outshines others in his field due to his extensive educational background, career longevity, and numerous awards and recognitions. Certified in Surgery by the American Board of Surgery, Dr. Norman graduated with his medical degree from Oral Roberts University School of Medicine in 1986, graduating with highest honors before completing both his internship and residency at the University of South Florida. In 1993, Dr. Norman founded the Norman Parathyroid Center, which has since become the world's largest parathyroid treatment center, caring for approximately 10% of all U.S. patients with high calcium and hyperparathyroidism. A leader in parathyroid surgery, Dr. Norman developed and patented a way to quickly measure the hormones produced by parathyroid glands, allowing him to complete operations in under twenty minutes. In addition to many other honors, US News and World Report has named Dr. Norman a "Top Doctor", ranking him within the top 1% of all surgeons. 
With more than 30 years dedicated to medicine, Dr. Norman brings a wealth of knowledge to his industry and, in particular, to his areas of expertise, high blood calcium, hyperparathyroidism, and the diagnosis and treatment of parathyroid tumors. When asked why he decided to pursue a career in his specialty, Dr. Norman said:
"As a resident, I was exposed to parathyroid operations that took four to six hours. They were large, involved operations to remove relatively small tumors. It was far too complex and risky, so as a chief resident I decided to make that my discipline, dedicating my career to parathyroid surgery research. I invented some techniques and tools in the early 1990's, and eventually developed a new way to do the operation."
As a thought-leader in his specialty, Dr. Norman has maintained a position at the forefront of the practice, shaping the evolution of the diagnosis and treatment of parathyroid disease. He noted:
"Not too long ago, doctors would wait until a patient got very severe hyperparathyroidism before they recommended surgery, during which time the tumors got big so the surgeons could find them. But now there are much better ways to do the operations quickly and safely. We've learned that hyperparathyroidism always gets worse with time, therefore we operate on patients sooner before they get complications such as kidney stones and kidney failure, before they get osteoporosis and before they get all the cardiovascular complications. Because the operation we developed is much easier, we're operating earlier to prevent these problems from occurring."
Dr. Norman and his colleagues at Norman Parathyroid Center have published over 600 peer-reviewed medical journal articles centering around their extensive work with endocrine disorders. He and his team of expert surgeons are frequent speakers at events across the country, where they share their expertise on parathyroidism and the innovative surgical technologies around which they have built their reputation.
For more information, visit Dr. Norman's profile on the Expert Network here: https://expertnetwork.co/members/james-(jim)-norman--md-facs-face/15dd9f4f2d13a27f
The Expert Network© has written this news release with approval and/or contributions from Dr. James Norman. The Expert Network is an invitation-only reputation management service that is dedicated to helping professionals stand out, network, and gain a competitive edge. The Expert Network selects a limited number of professionals based on their individual recognitions and history of personal excellence.
Source: The Expert Network©
Share: