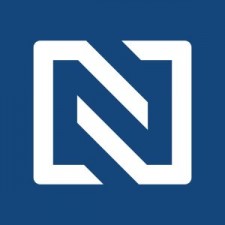 The Expert Network© celebrates its newest member, Dr. Gregory S. Gallick
UNION, N.J., October 3, 2017 (Newswire.com) - Dr. Gregory S. Gallick, Board Certified Orthopedic Surgeon with a Sub-Specialty in Sports Medicine, has joined The Expert Network©, an invitation-only service for distinguished professionals. Dr. Gallick has been chosen as a Distinguished Doctor™ based on peer reviews and ratings, numerous recognitions, and accomplishments achieved throughout his career.
Dr. Gallick outshines others in his field due to his extensive educational background, career longevity, and numerous awards and recognitions. Dr. Gallick earned his medical degree from Rutgers Medical School in 1980. He then completed an internship and residency in orthopedic surgery at the University of Dentistry and Medicine of New Jersey before pursuing a fellowship in sports medicine and arthroscopy at the highly acclaimed Southern California Orthopedic Institute. Today, Dr. Gallick is listed among Castle Connolly's Top Doctors of the New York Metro Area and among Inside Jersey Magazine's Top Doctors.
With more than 30 years dedicated to medicine, Dr. Gallick brings a wealth of knowledge to his industry and, in particular, to his area of expertise, orthopedic surgery with a specialization in Sports Medicine. When asked why he decided to pursue a career in medicine, Dr. Gallick said:
"With a passion for science, sports and living a full, active life, I was drawn to Orthopedics and Sports Medicine because of the positive effect I could have on people's lives quickly and for the long term. I could treat injuries, with and without surgery and in a short period of time, and help people get back to the lives and activities they love."
Specializing in Sports Medicine, Dr. Gallick focuses his practice on treating musculoskeletal injuries related to athletic activity, including torn rotator cuffs, shoulder instability, and ACL or other knee ligament injuries, among other conditions. He is perhaps most renowned for his work in knee and shoulder arthroscopy, a minimally invasive surgical procedure that uses an endoscope that is inserted into a joint through a small incision. Always at the forefront of the latest arthroscopic techniques, Dr. Gallick has been researching new methods since the start of his career. In 1987, he co-authored an article on electro-surgery in operative arthroscopy.
As a thought-leader in his specialty, Dr. Gallick keeps his eye on prevailing trends within orthopedic surgery. In particular, he notes that his area of medicine has changed a great deal since his early days with respect to the structure of the hospitals and practices:
"A lot of other orthopedic surgeons who I know have joined big hospital groups and now have to go by the rules of the organization. Many require doctors to see a certain amount of patients a day, refer to designated doctors and facilities, and use prescribed treatment practices. I believe these changes can cause the quality of care to be less than optimal. In the past, more physicians would be in practice for themselves or in smaller practices, and that's what I am still doing today. I would rather be a better independent doctor, making the best decisions for my patients, even if it means making less money. As when I first started, my office is driven by a 'patients-first' approach."
For more information, visit Dr. Gallick's profile on the Expert Network© here: https://expertnetwork.co/members/gregory-s-gallick/23f4e5d932fa05fc
The Expert Network© has written this news release with approval and/or contributions from Gregory S. Gallick. The Expert Network© is an invitation-only reputation management service that is dedicated to helping professionals stand out, network, and gain a competitive edge. The Expert Network© selects a limited number of professionals based on their individual recognitions and history of personal excellence.
Source: The Expert Network©
Share: