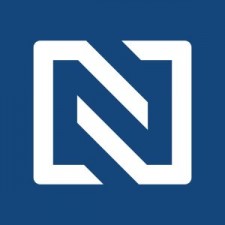 Noticed celebrates its newest member, Dr. Glen N. Robison
MESA, Ariz., April 9, 2018 (Newswire.com) - Dr. Glen N. Robison, DPM, PLC, Founder, AZ Foot and Ankle, has joined Noticed©, an invitation-only service for distinguished professionals. Dr. Robison has been chosen as a Distinguished Doctor™ based on peer reviews and ratings, numerous recognitions, and accomplishments achieved throughout his career.
Dr. Robison outshines others in his field due to his extensive educational background, numerous awards and recognitions, and career longevity. Dr. Robison obtained his Doctorate of Podiatric Medicine in 1997 from the California College of Podiatric Medicine. After completing a pair of year-long residencies, he spent a year gaining experience practicing with a prominent medical group before opening his private practice.
With nearly 20 years dedicated to medicine, Dr. Robison brings a wealth of knowledge to his industry and, in particular, to his area of expertise, podiatry. When asked why he decided to pursue a career in medicine, Dr. Robison said:
"When I was young, I was so serious about finding a cure for asthma that I would actually try to do research by doing things to trigger an attack and then finding ways to treat it. Once I got into college and worked with an allergist, I realized that that wasn't what I wanted to do after all. My advisor recommended podiatry as an alternative. So I tried that out, shadowing a podiatrist for a day. I loved that most of the people that came in were in pain, and by the time they left, they were happy! I knew immediately that it was the career for me."
Dr. Robison is the founder of AZ Foot and Ankle and a leader in the non-surgical treatment of a range of podiatric conditions, including sports injuries, ankle stabilization, gout, bunion, and diabetes-related concerns, among many other conditions. At their Mesa and Globe, Arizona offices, Dr. Robison and his team are dedicated to educating their patients about their treatment options and providing quality, comprehensive foot and ankle care to patients of all ages and all income levels.
Over the course of his career, Dr. Robison has helped athletes at all levels, including professional, collegiate, and high school athletes, get back on the field after an injury. He has also helped hundreds of others recover from their everyday injuries — and get back to their lives — without surgery.
As a thought leader in his specialty, Dr. Robison is a frequent lecturer on groundbreaking non-surgical approaches to the treatment of podiatric concerns and also maintains an educational blog for his patients' use. Describing one of his many innovative treatments, he said:
"I lecture on 'foot diets' for things like gout, fungus, and diabetes. For example, I've found that a certain diet, called an immune diet, is incredibly effective on fungal toenails. The diabetes diet works so well that I've had patients that have actually done the diet and worked closely with their primary doctors to cut back or get off of their medication because of it."
Dr. Robison is a member of the American Podiatric Medical Association (APMA), American Academy of Podiatric Sports Medicine (AAPSM), and the Arizona Podiatric Medical Association (AZ PMA).
For more information, visit Dr. Robison's profile on the Noticed© website here: https://noticed.co/members/glen-n-robison,-dpm/3cdedcf7299d7ba1.
Noticed© has written this news release with approval and/or contributions from Dr. Glen N. Robison, DPM, PLC. Noticed is an invitation-only reputation management service that is dedicated to helping professionals stand out, network, and gain a competitive edge. Noticed selects a limited number of professionals based on their individual recognitions and history of personal excellence.
Source: Noticed©
Share: