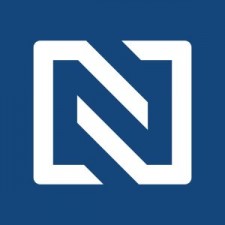 Noticed celebrates its newest member, Dr. Cooper A. McIntosh, M.D.
OXFORD, Miss., August 14, 2018 (Newswire.com) - Dr. Cooper A. McIntosh, Internist, Internal Medicine Associates of Oxford, has joined Noticed©, an invitation-only service for distinguished professionals. Dr. McIntosh has been chosen as a Distinguished Doctor™ based on peer reviews and ratings, numerous recognitions, and accomplishments achieved throughout his career.
Dr. McIntosh outshines others in his field due to his extensive educational background, numerous awards and recognitions, and career longevity. Dr. McIntosh earned his medical degree from the University of Mississippi School of Medicine in 1992 and went on to complete his internship at Baptist Memorial Hospital followed by his residency at the University of Tennessee at Memphis.
With over 20 years dedicated to medicine, Dr. McIntosh brings a wealth of knowledge to his industry and, in particular, to his area of expertise, internal medicine. When asked why he decided to pursue a career in medicine, Dr. McIntosh said:
"I like problem-solving, and medicine can be a lot like figuring out a puzzle. I also love to interact with people and form relationships with them. I've been seeing some of my patients for fifteen or twenty years. I enjoy visiting with them and being supportive of them and trying to help them be the best that they can be."
Now one of Oxford's most trusted physicians, Dr. McIntosh prides himself on supporting his patients' general well-being by providing care that is ethical, effective, and evidence-based. With a broad range of medical expertise, he is capable of helping people in his community by addressing concerns ranging from minor injuries to ongoing, chronic problems, as well as administering many types of diagnostic tests.
As a thought leader in his specialty, Dr. McIntosh stays up-to-date on the latest trends in medicine by reading medical journals such as Medscape, one of the premier digital sources for medical information. He also enjoys sharing his vast expertise with others and has mentored numerous medical students over the course of his career. Currently, Dr. McIntosh is particularly interested in trends in lipidology and diabetes, given the incidence of the disease in his local community. He noted:
"One-third of our population has type two diabetes. Some days as much as 60 percent of the people I see have diabetes. Sadly, the causes for this are multifactorial—diet, obesity, lack of exercise, genetics, even poor education—and there are often many other diseases that come with it."
Outside of his practice, Dr. McIntosh is a dedicated member of his community and frequently volunteers with the Oxford Medical Ministries Clinic. He also serves on the board of several banks in the area.
For more information, visit Dr. McIntosh's profile on the Noticed© website here: https://noticed.co/members/cooper-a-mcintosh,-md/31b30ccd23c8a193
###
Noticed© has written this news release with approval and/or contributions from Dr. Cooper A. McIntosh. Noticed is an invitation-only reputation management service that is dedicated to helping professionals stand out, network, and gain a competitive edge. Noticed selects a limited number of professionals based on their individual recognitions and history of personal excellence.
Source: Noticed©
Share: