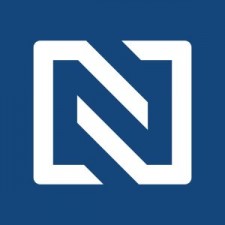 The Expert Network© celebrates its newest member, Dr. Christopher Gitzelmann
Rochester, NY, March 7, 2017 (Newswire.com) - Dr. Christopher Gitzelmann, Associate Professor of Surgery and Pediatrics, University of Rochester Medical Center, has joined The Expert Network©, an invitation-only service for distinguished professionals. Dr. Gitzelmann has been chosen as a Distinguished Doctor™ based on peer reviews and ratings, numerous recognitions, and accomplishments achieved throughout his career.
Dr. Gitzelmann outshines others in his field due to his extensive educational background, numerous awards and recognitions, and career longevity. After receiving his M.D. from the University Medical School of Zurich in Switzerland, Dr. Gitzelmann completed a surgery residency at the University Hospital of Zurich. He then undertook fellowships in pediatric surgery at both the University Children's Hospital in Zurich and John's Hopkins Hospital in Baltimore, Maryland. Over the course of his rigorous training, Dr. Gitzelmann cultivated the tools necessary to become one of the top experts in his specialty. He is certified in Surgery and Pediatric Surgery and is a fellow of the American College of Surgeons.
With over 25 years dedicated to medicine, Dr. Gitzelmann brings a wealth of knowledge to his industry, and in particular, to his area of expertise, pediatric surgery. When asked why he decided to pursue a career in this specialty, Dr. Gitzelmann said:
"Children are innocent. They don't smoke, drink, or do drugs. In some ways, this made me feel like it was an honorable goal to work with children. I also think the procedures we perform in pediatric surgery are challenging, especially in newborns: we build complex reconstructions that, if done well, will last a lifetime."
In addition to his prolific and compassionate practice, Dr. Gitzelmann is credited with groundbreaking research and advancements in the field of pediatric laparoscopic surgery. By treating patients with minimally-invasive surgery rather than open surgery, he was able to achieve immunological benefits and lasting results. His innovative research in this field was recognized as a "Top Ten" Research Contribution by the American College of Surgeons. Dr. Gitzelmann also holds teaching positions at the University of Rochester Medical School, as well as being the Director of quality and safety at the Department of Surgery.
As a thought-leader in his specialty, Dr. Gitzelmann pays careful attention to prevailing trends that could improve the health of his young patients. In particular, he has been focused on ensuring higher quality surgical outcomes at URMC. He noted:
"On the one hand, this is very en vogue right now, but it is also highly beneficial to the patients. A focus on quality and outcomes has an immediate and measurable effect. Besides my work as a surgeon, I have been very active in promoting quality and better outcomes in the pediatric field."
For more information, visit Dr. Gitzelmann's profile on the Expert Network here: http://expertnetwork.co/members/christopher-gitzelmann/0c41d3ed27b36fec
The Expert Network© has written this news release with approval and/or contributions from Dr. Christopher Gitzelmann. The Expert Network© is an invitation-only reputation management service that is dedicated to helping professionals stand out, network, and gain a competitive edge. The Expert Network selects a limited number of professionals based on their individual recognitions and history of personal excellence.
Source: The Expert Network©
Share: