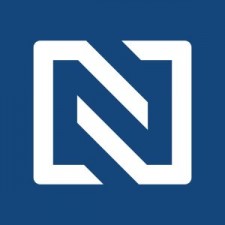 Noticed celebrates its newest member, Dr. Carlos K. Wesley
NEW YORK, April 30, 2018 (Newswire.com) - Dr. Carlos K. Wesley, hair restoration surgeon and the founder and CEO of Pilofocus, has joined Noticed©, an invitation-only service for distinguished professionals. Dr. Wesley has been chosen as a Distinguished Doctor™ based on peer reviews and ratings, numerous recognitions and accomplishments achieved throughout his career.
Dr. Wesley outshines others in his field due to his extensive educational background, numerous awards and recognitions, and career longevity. After graduating from Princeton cum laude, he received his medical degree from Yale University School of Medicine where he earned various awards for academic excellence. He went on to complete his internship and an emergency medicine residency in Yale's Department of Surgery followed by fellowship training with Dr. Walter Unger through the International Society of Hair Restoration Surgery (ISHRS).
With over 10 years dedicated to medicine, Dr. Wesley brings a wealth of knowledge to his industry and, in particular, to his area of expertise, hair restoration surgery. When asked why he decided to pursue a career in medicine, Dr. Wesley said:
"I was introduced to this landscape when I came across hair follicle stem cell research. I now really enjoy the field because there is a great combination of artistry and personal interaction with patients. It's quite gratifying because hair is important to many people and something that makes a significant impact on their day-to-day lives."
Since beginning his practice, Dr. Wesley has established himself as a pre-eminent hair restoration surgeon and an innovator in surgical hair restoration treatment. Beyond using industry-standard procedures such as Follicular Unit Transplanting (FUT) and Follicular Unit Extraction (FUE), he frequently combines platelet-rich plasma (PRP) treatments with customized medical and nutritional therapies to help patients achieve healthier hair. In addition to his private practice in New York City, he is also the founder and CEO of Pilofocus, a biomedical technology company dedicated to the development of Dr. Wesley's patented scarless surgical hair harvesting method.
When patients enter Dr. Wesley's state-of-the-art surgical practice, they can be confident that they will be receiving the most advanced and effective hair restoration treatments available. For that reason, Dr. Wesley is often the last hope for people who have exhausted all other hair restorations options, which he notes, is one of the most challenging, yet satisfying, aspects of his practice:
"It's often the end of the line for the patients that come to me. But then they come in here and they realize that there is an additional series of options that they haven't tried yet. It's very gratifying to give hope to patients that were ready to throw in the towel."
As a thought leader in his specialty, Dr. Wesley has advanced the surgical field through his extensive research, writing and lecturing. He has presented his findings on improving wound healing through utilization of endothelial stem cells to audiences throughout the U.S., South America and Europe. Additionally, Dr. Wesley has lectured on various methods of hair restoration surgery at numerous international symposiums. He is also a primary author for some of the most respected plastic surgery and dermatology textbooks and has authored the central chapter on hair transplantation in the leading website for physician reference, Medscape/eMedicine.
For more information, visit Dr. Wesley's profile on the Noticed© website here: https://noticed.co/members/carlos-k-wesley/05f302d62aa10d4b.
Noticed© has written this news release with approval and/or contributions from Dr. Carlos K. Wesley. Noticed is an invitation-only reputation management service that is dedicated to helping professionals stand out, network and gain a competitive edge. Noticed selects a limited number of professionals based on their individual recognitions and history of personal excellence.
Source: Noticed©
Share: