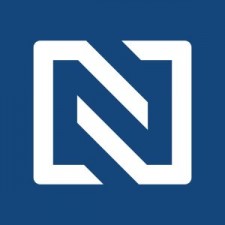 The Expert Network© celebrates its newest member, Dr. Bryan T. Kelly
New York, NY, May 23, 2017 (Newswire.com) - Dr. Bryan T. Kelly, Chief of Sports Medicine Service, Hospital for Special Surgery, has joined The Expert Network©, an invitation-only service for distinguished professionals. Dr. Kelly has been chosen as a Distinguished Doctor™ based on peer reviews and ratings, numerous recognitions, and accomplishments achieved throughout his career.
Dr. Kelly outshines others in his field due to his extensive educational background, in-depth medical expertise, and career longevity. He earned his Bachelor's degree from Brown University in Providence, Rhode Island. With his sights set on sports medicine, he enrolled in medical school at Duke University. He completed his internship in general medicine at the New York Presbyterian Hospital and his residency in orthopedic surgery at the Hospital for Special Surgery. Committed to achieving the most comprehensive education possible, Dr. Kelly went on to complete a number of fellowships. He spent two years at the Hospital for Special Surgery specializing in sports medicine and shoulder surgery. Dr. Kelly also studied hip sports injuries and arthroscopy under Dr. Marc J. Philippon, M.D., during his fellowship at the University of Pittsburgh Medical Center. Before starting his practice, he went abroad to complete fellowships with Dr. Herbert Resch at the Landeskliniken Hospital in Salzburg, Austria, and with Professor Reinhold Ganz in Bern, Switzerland, studying advanced techniques in open management of hip and shoulder injuries.
With 14 years dedicated to medicine, Dr. Kelly brings a wealth of knowledge to his industry and, in particular, to his area of expertise, sports medicine with a subspecialty in hip injuries. When asked why he decided to pursue a career in medicine, Dr. Kelly said:
"Initially I was a music major, but I was very interested in athletics and sports medicine. That is what drove my decision to go to medical school—I knew from the get-go that it was going to be orthopedic surgery."
As a thought-leader in his specialty, Dr. Kelly has authored over one hundred and fifty scientific publications, chapters, review articles, and books on various topics of hip injuries, diagnoses, and treatments. He hosts a broad range of both clinical and basic science research interests, including the development of clinical outcomes registry and the development of novel surgical techniques for managing soft tissue injuries around the hip joint, among others. He is currently investigating non-arthritic hip pain in athletes and working on the use of novel biomaterials for synthetic meniscal replacement in the knee. Kelly was also the recipient of a grant from the National Institutes of Health in 2014 to study the comparative effectiveness of femoroacetabular impingement arthroscopy. He is dedicated to imparting his knowledge onto others, serving as Professor of Orthopedic Surgery and Associate Professor of Orthopedic Surgery-Academic track at New York Presbyterian Weill Cornell Medical College.
With such prominence in his field, Dr. Kelly is sure to keep himself abreast of prevailing trends within orthopedic surgery:
"My specialty is relatively new, so the understanding of specific injuries in the athletic population has developed a lot over the last ten to fifteen years. Sports medicine is my area of expertise so I am currently paying attention to developments in that arena."
For more information, visit Dr. Kelly's profile on the Expert Network here: https://expertnetwork.co/members/bryan-kelly/3a40838a3dd4bf7a
The Expert Network© has written this news release with approval and/or contributions from Dr. Bryan T. Kelly. The Expert Network© is an invitation-only reputation management service that is dedicated to helping professionals stand out, network, and gain a competitive edge. The Expert Network selects a limited number of professionals based on their individual recognitions and history of personal excellence.
Source: The Expert Network©
Share: