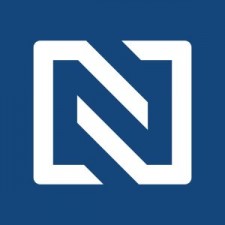 The Expert Network© celebrates its newest member, Dr. Anthony L. D'Ambrosio
Ridgewood, NJ, March 29, 2017 (Newswire.com) - Dr. Anthony L. D'Ambrosio, Board Certified Neurosurgeon & Director, Neurosurgeons of New Jersey, has joined The Expert Network©, an invitation-only service for distinguished professionals. Dr. D'Ambrosio has been chosen as a Distinguished Doctor™ based on peer reviews and ratings, numerous recognitions, and accomplishments achieved throughout his career.
Dr. D'Ambrosio outshines others in his field due to his extensive educational background, numerous awards and recognitions, and career longevity. After graduating from Vanderbilt University School of Medicine in 1999, Dr. D'Ambrosio went on to pursue his internship and Neurological Surgery residency at the Neurological Institute of New York at Columbia University, serving as chief resident in his final year. He then completed a Skull Base and Cerebrovascular Surgery Fellowship in the Department of Neurological Surgery at the University of South Florida in Tampa. He is the recipient of many awards and honors, such as New Jersey Monthly's Best Doctor Award and (201) Health's Bergen's Top Doctors, among many others.
With 10 years dedicated to medicine, Dr. D'Ambrosio brings a wealth of knowledge to his industry, and in particular, to his area of expertise, neurosurgery. When asked why he decided to pursue a career in medicine, Dr. D'Ambrosio said:
"When I was little, my eldest grandfather, whom I never met, passed away of heart disease. Then in 1999, my mom's dad died from the same disease. I knew then that I wanted to go into medicine to help people, even if it was for something other than cardiology."
Dr. D'Ambrosio's vast knowledge, training, and expertise have made him one of the go to neurosurgeons in the Tri-State area. Today, he devotes his practice to the treatment of brain tumors, skull base tumors, meningiomas, acoustic neuromas, pituitary tumors, Chiari malformation, and microvascular decompression (MVD) for trigeminal neuralgia and hemifacial spasm. Using state-of-the-art technology, Dr. D'Ambrosio is able to perform complex neurological procedures with much lower complication percentages than traditional approaches. As Co-Director of Gamma Knife Perfexion Program at Valley Hospital in Ridgewood, N.J., Dr. D'Ambrosio uses revolutionary, non-invasive radiation beams that offer extremely precise, concentrated radiation to shrink and stop the growth of tumors and other cranial abnormalities, including pain and movement disorders, that would otherwise require surgery.
As a thought-leader in his specialty, Dr. D'Ambrosio is widely regarded for his groundbreaking research in neurosurgery. He has published numerous peer-reviewed journal articles on the subjects of neuro-oncology, surgical management of brain metastases, and surgical strategies for giant pituitary adenomas, among many others. He is a big proponent of making medical decisions based on proven scientific evidence to offer the best possible service for his patients. Dr. D'Ambrosio is proud to pass on his knowledge to those that want to follow in his footsteps as an Assistant Professor of Neurological Surgery at Columbia University.
This prominent position in his specialty gives Dr. D'Ambrosio a unique vantage point from which to keep a close eye on prevailing trends in neurosurgery. In particular, he notes a promising advancement in getting patients access to healthcare through technology and social media:
"I think what we're starting to see is a connection between social media and telemedicine. The barriers to health care are dropping, and the world is becoming flat with respect to people getting their medical care and information from all around the world. I'm very interested in seeing trends in social media connecting patients to the right doctors along with apps and telemedicine getting the right people to talk. So all those barriers, whether they be physical barriers or transportation barriers, are starting to drop which is really great for neurosurgery because some of the things we do are so refined and siloed. I think we're going to see a major uptaking in collaboration between doctors that will enable patients to find the right specialists."
For more information, visit Dr. D'Ambrosio's profile on the Expert Network here: https://expertnetwork.co/members/anthony-l-d'ambrosio-md-faans/24e2c5f808fdb608
The Expert Network© has written this news release with approval and/or contributions from Dr. Anthony L. D'Ambrosio. The Expert Network© is an invitation-only reputation management service that is dedicated to helping professionals stand out, network, and gain a competitive edge. The Expert Network selects a limited number of professionals based on their individual recognitions and history of personal excellence.
Source: The Expert Network©
Share: