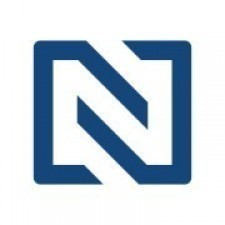 The Expert Network celebrates its newest member, Dr. Andrew Levy
Newark, NJ, August 10, 2016 (Newswire.com) - ​​​​​​​​​​​​​​​​​Dr. Andrew Levy​, Board Certified Orthopedic Surgeon, Center for Advanced Sports Medicine, Knee and Shoulder, has joined The Expert Network, an invitation only service for distinguished professionals. Dr. Levy​​​​​​​​​​​​​​​​​​​​​​​​​​​​ has been chosen as a Distinguished Doctor™ based on peer reviews and ratings, numerous recognitions, and accomplishments achieved throughout his career.
Dr. Levy​​​​​​​​​​​​​​​​​​​​​​​​​​​​ outshines others in his field due to his extensive educational background, numerous awards and recognitions, and career longevity. He received his medical degree from Temple University School of Medicine and went on to complete his residency at the Albert Einstein Medical Center in Philadelphia, and his fellowship at Duke University Medical Center. Dr. Levy continued his training at the Karlinska Institute in Stockholm, Sweden and the University of Ghent in Belgium. He is also certified by the American Board of Orthopedic Surgery.
With over 20 years dedicated to medicine, Dr. Levy​​​​​​​​​​​​​​​​​​​​​​​​​​​​ brings a wealth of knowledge to his industry, and in particular, to his area of expertise, orthopedic surgery, with an emphasis on sports medicine and shoulder surgery. When asked why he decided to pursue a career in this specialization, Dr. Levy​ ​​​​​​​​​​​​​​​​​​said:
"I like the nature of minimally invasive surgery and the concept of restoring anatomy more or less to the way we were created. As opposed to a lot of things in orthopedics that were interested in replacing anatomy, a lot of sports medicine and shoulder work was about restoring anatomy."
With locations in Millburn and Newark, New Jersey, Dr. Levy's acclaimed practice with Center for Advanced Sports Medicine, Knee and Shoulder has brought him to the forefront of modern sports medicine where he works to restore athletes to competitive shape with an emphasis on shoulder surgery.
As a thought-leader in his specialty, Dr. Levy's practice uses cutting edge biological solutions to save joints and get patients playing again. As a result of his outstanding commitment to quality treatment, he has been listed repeatedly in "The Best Doctors in America," "America's Top Surgeons," "New Jersey's Best Doctors," "How To Find the Best Doctors in the New York Metro Region" and "NJ Top Docs." He has also received numerous awards for his outstanding work from the American Orthopedic Association, the American Fracture Association, and The International Olympic Committee.
Not only a gifted clinician and surgeon, Dr. Levy has shared his knowledge and expertise by both teaching and researching in his field. He has been published numerous times on all areas of his practice and has given over 300 lectures both nationally and internationally, and still finds time to teach surgical techniques at advanced learning centers all around the world. He noted:
"I'm focusing on the world of cartilage, and want to see if we can bring our new advances into using cartilage repair techniques to treat early arthritis."
Dr. Levy is a member of the American Academy Orthopedic Surgeons, American Orthopaedic Association for Sports Medicine, International Cartilage Repair Society, New Jersey Orthopedic Society, Piedmont Orthopaedic Association, ACL Study Group, and the Meniscus Transplantation Study Group.
For more information, visit Dr. Levy​'s​​​​​​​​​ profile on the Expert Network here: http://expertnetwork.co/members/andrew-levy/3692bb670cb4016a​
###
The Expert Network has written this news release with approval and/or contributions from Dr. Andrew Levy​. The Expert Network is an invitation-only reputation management service that is dedicated to helping professionals stand out, network, and gain a competitive edge. The Expert Network selects a limited number of professionals based on their individual recognitions and history of personal excellence.
Source: The Expert Network
Share: