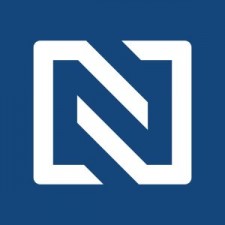 The Expert Network© celebrates its newest member, David P. List, Jr.
Newport Beach, CA, February 14, 2017 (Newswire.com) - David P. List, Jr., Mortgage Consultant, Wells Fargo, Builder Division, has joined The Expert Network©, an invitation-only service for distinguished professionals. Mr. List has been chosen as a Distinguished Mortgage Professional™ based on peer reviews and ratings, dozens of recognitions, and accomplishments achieved throughout his career.
Mr. List outshines others in his field due to his extensive educational background, recognitions, and outstanding customer service. After earning his Bachelor's degree from Hodges University in Naples, Florida, List quickly made headway in his new profession. Since beginning his career as a loan officer with Beazer Homes where he consistently was in the top five in funding volume and moving on to a branch manager for Taylor Morrison Home Funding, he has seen a swift rise to the top of his industry. 
With 15 years of experience, Mr. List brings a wealth of knowledge to his industry. Fueled by a work ethic that is equal parts diligence and compassion, List thoroughly understands the importance of creating mutually beneficial relationships. By sustaining a high degree of superlative service toward his clients throughout the duration of time it takes to construct a new home, he has attracted an equally robust and loyal clientele, predominantly builders.
As a thought-leader in his field, Mr. List is not only committed to further educating himself on the intricacies of the mortgage industry but educating his clients as well. In light of recent changes to the laws regulating the mortgage industry, he always makes the extra effort to keep himself apprised of the latest developments in the field. And while he is thrilled to share his insight with prospective buyers, he has noticed an exponential increase in self-taught consumers. He noted:
"I think consumers, especially with Dodd-Frank, are much more educated, especially here in Southern California. With the access to online education now, we are seeing that people are increasingly prepared, which is a good thing. Going back five years, if you asked people for their full tax returns, you might get one page or groans consisting of 'Why do I have to give you that?' But now, people are more prepared and know that when they are asking for a loan, they will have to provide the documentation. So, it's been a positive change."
For more information, visit Mr. List's profile on the Expert Network here: http://expertnetwork.co/members/david-p-list-jr/222389d137bbe550
The Expert Network© has written this news release with approval and/or contributions from David P. List, Jr. The Expert Network© is an invitation-only reputation management service that is dedicated to helping professionals stand out, network, and gain a competitive edge. The Expert Network selects a limited number of professionals based on their individual recognitions and history of personal excellence.
Source: The Expert Network©
Share: