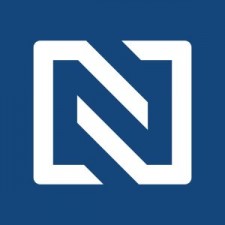 The Expert Network© celebrates its newest member, Charles Zhang, CERTIFIED FINANCIAL PLANNER™ Practitioner
Portage, MI, March 7, 2017 (Newswire.com) - Charles Zhang, founder, managing partner, and CEO of Zhang Financial, has joined The Expert Network©. Mr. Zhang is a Wealth Manager and CERTIFIED FINANCIAL PLANNER™ practitioner based in Portage, Michigan. With over twenty-five years of experience, Mr. Zhang focuses on investment management and retirement planning. Zhang Financial is ranked one of the Top 300 Registered Investment Advisors in the nation by the Financial Times. For the past two years, Charles Zhang has been placed in the top 10 on Barron's list of America's Top 100 Independent Wealth advisors and is currently the highest ranking NAPFA-Registered fee-only advisor on the list.
The son of two teachers, Mr. Zhang has had a lifelong passion for education. But, as he tells it, he finds real fulfillment in financial advisement, and helping individuals attain peace of mind in regards to their finances:
"I feel it would be easy enough for me to work in another career. I can be a professor one day when I get my Ph.D., but I love working with people, especially individuals. I feel we can truly help our clients. We have all of a thousand families relying on our objective advice, and now we have clients of twenty-plus years, and they come back and they say working with us has been the best decision they ever made. There are a lot of jobs out there, but I think this job is very meaningful."
After receiving his MBA from the Kellogg School of Management at Northwestern University, Mr. Zhang completed his Executive Education at Harvard Business School. He also holds an M.A. in Economics from Western Michigan University, an M.S. in Financial Services from the Institute of Business and Finance, and is a CERTIFIED FINANCIAL PLANNER™ practitioner (CFP®), a Chartered Life Underwriter® (CLU®), and a Chartered Financial Consultant® (ChFC®).
Since founding Zhang Financial, Mr. Zhang has led his firm to be known as an ethical organization that prides itself on being transparent in their client dealings. With more than two billion dollars in assets under management, Zhang's organization is committed to upholding a fiduciary standard, providing their clientele with customized and unbiased financial advice.
Furthering Zhang Financial's reputation as an ethical organization, Charles and his wife, Lynn, are known for giving back to their community. In recent years, they have donated well over five million dollars to non-profit organizations.
Mr. Zhang is proud of his company for creating a space that not only instills confidence and satisfaction in its clients but also great personal satisfaction for its employees. He noted:
We feel good about it and I think our staff feels it too. I told them that they can go to another firm, but when working at Zhang Financial, you feel that you are part of an organization that prides itself on high ethical standards and that you are truly helping clients.
Looking to stay ahead of the curve, Mr. Zhang keeps a close eye on different trends in the industry. In particular, he notes that today's wealth management clients are looking for guidance in matters far beyond maintaining a healthy portfolio:
"People are looking for a more comprehensive approach to financial advisement. They are looking for coordination in-house. We have CPAs, and we have an attorney. We're ahead of the curve in that regard."
After more than twenty-five years dedicated to wealth management, Mr. Zhang shows no signs of slowing down. In the coming years, he hopes to continue providing deeply personal, thoughtful service to his clients. Looking ahead, he discusses his future plans:
"My business is about helping one client at a time. For me, the most important thing is that my existing clients are happy. My goal is very simple. I just want to make sure that we are the best firm for our clients' needs."
For more information, visit Mr. Zhang's profile on the Expert Network here: http://expertnetwork.co/members/charles-zhang/2986fbe2003b4c53
###
The Expert Network©  has written this news release with approval and/or contributions from Charles Zhang. The Expert Network© is an invitation-only reputation management service that is dedicated to helping professionals stand out, network, and gain a competitive edge. The Expert Network selects a limited number of professionals based on their individual recognitions and history of personal excellence.
Source: The Expert Network©
Share: