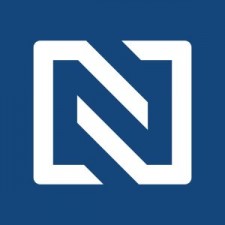 The Expert Network© celebrates its newest member, Real Estate Broker C. David Howard
Kalamazoo, MI, January 25, 2017 (Newswire.com) - C. David Howard, Broker and Owner of Century 21 C. Howard, has joined The Expert Network©, an invitation-only service for distinguished professionals. Mr. Howard has been chosen as a Distinguished Real Estate Professional™ based on peer reviews and ratings, dozens of recognitions, and accomplishments achieved throughout his forty year career.
Mr. Howard outshines others in his field due to his educational background, awards and recognitions, and career longevity. Within the CENTURY 21® System® alone, David has earned five successive Centurion® Awards (four of them Double Centurion® Awards), and is now a lifelong member of the CENTURY 21® Centurion® Honor Society in recognition of his high level of consistent sales production. Twice recognized as one of "The Thousand" top real estate professionals in the nation by Real Trends/Wall Street Journal, David now leads a team of agents who are accumulating awards of their own. Mr. Howard also ranks in the top 3% of brokers in the country and has been featured in Top Agent Magazine: Nationwide Edition.
With over 40 years dedicated to real estate, Mr. Howard brings a wealth of knowledge to his industry, and in particular, to his area of expertise, residential property, waterfront, and recreational property, investment and commercial property. David's success is grounded in his interest in and ability to build long-lasting relationships with his clients. Since the CENTURY 21® System® is committed to providing franchises with the newest, best and most comprehensive tools and systems to address developments in the ever-expanding technological sector, it is a perfect fit for David and allows him to focus on what he does best, working with the people one on one. "If you're not keeping up with the advances in technology you might as well lock yourself in a closet," David says.
When David isn't helping others realize their homeownership dreams, he is enjoying his free time by fishing, boating, playing poker, and swing dancing with his wife. He is also an active member of his church, leading a Bible study classes for kids at Sunday school and adults on Wednesday evenings.
After almost half a century dedicated to real estate, David shows no signs of slowing down. "I'll stop when I stop having fun," he says.
"And I'm still having fun."
For more information, visit Mr. Howard's profile on the Expert Network© here: http://expertnetwork.co/members/c-david-howard/2bd160d71cdb7052
The Expert Network© has written this news release with approval and/or contributions from C. David Howard. The Expert Network© is an invitation-only reputation management service that is dedicated to helping professionals stand out, network, and gain a competitive edge. The Expert Network© selects a limited number of professionals based on their individual recognitions and history of personal excellence.
Source: The Expert Network©
Share: