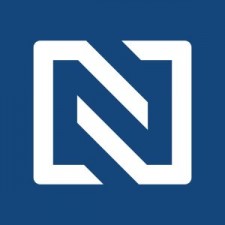 The Expert Network celebrates its newest member, Antonia Watson
NEW YORK, N.Y., December 13, 2017 (Newswire.com) - Antonia Watson, CEO, Watson International, the luxury private client division of the Corcoran Group, has joined The Expert Network©, an invitation-only service for distinguished professionals. Ms. Watson has been chosen as a Distinguished Real Estate Professional™ based on peer reviews and ratings, dozens of recognitions, and accomplishments achieved throughout her career.
Ms. Watson outshines others in her field due to her industry-leading client service, numerous awards and recognitions, and market expertise. Since founding Watson International, Ms. Watson has accrued an impressive list of accolades. She has been ranked in the "Top 100" of NRT, the largest publicly traded real estate enterprise in the United States with over 57,000 agents, and has been featured on nationally broadcast real estate television shows such as Bravo's hit series Million Dollar Listing New York and HGTV's Selling New York. She is regularly mentioned in the New York Times, the New York Post, AM New York, Real Estate Weekly, and many other prominent publications.
A perennial member of the Multi-Million Dollar Club and a Forbes "30 Under 30" Finalist, Ms. Watson brings a wealth of knowledge to her industry, and, in particular, to her area of expertise, New York City's real estate market. When asked why she decided to pursue a career in real estate, Ms. Watson said:
I have a rare gift to be able to predict results in ways that have consistently, without fail, benefited my clients.
"I've been in real estate my whole life. I was born into a real estate family so I've basically been managing properties, businesses and employees from the minute I could walk. My parents were prominent landlords, brokerage owners, and trading experts in the stock and commodities sectors as well. They bought many assets over the years, and so they needed the next generation—myself, my siblings, my cousins—to carry it on."
As a thought-leader in her field, Ms. Watson has noted, is prioritizing the needs of her clients—a virtue she learned from her mother. Though she herself owns an expansive portfolio of real estate, she is always sure to put her clients' portfolios first. Working in highly specialized luxury markets, most of her clients are wealthy individuals—many of whom qualify as self-made millionaires and billionaires from all parts of the globe—who have established their wealth through major industries such as oil, steel, manufacturing, technology, fashion, finance, professional sports, the arts, and real estate.
In order to stay ahead of the curve in her own industry, Ms. Watson says, it is important that she follows what is happening in theirs:
"The markets that I specialize in are extremely nuanced and sensitive to the financial sector and policy changes, so I always stay up to date on the latest trends in the stock, bond, commodities, and other markets, as well as in government and policymaking. By studying trends in these sectors, and by coupling these trends with a comprehensive understanding of wealth management and financial planning, I can anticipate where my particular real estate markets are headed and, in turn, anticipate the needs of my clients. I have a rare gift to be able to predict results in ways that have consistently, without fail, benefited my clients."
For more information, visit Ms. Watson's profile on the Expert Network here: http://bit.ly/2C9aKoc
###
The Expert Network© has written this news release with approval and/or contributions from Antonia Watson. The Expert Network is an invitation-only reputation management service that is dedicated to helping professionals stand out, network, and gain a competitive edge. The Expert Network selects a limited number of professionals based on their individual recognitions and history of personal excellence.
Source: The Expert Network©