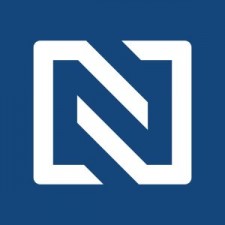 The Expert Network© celebrates its newest member, Anthony M. Piccone
Cherry Hill, NJ, March 7, 2017 (Newswire.com) - Anthony M. Piccone, President & CEO, 7th Level Mortgage, LLC, has joined The Expert Network©, an invitation-only service for distinguished professionals. Mr. Piccone has been chosen as a Distinguished Mortgage Professional™ based on peer reviews and ratings, dozens of recognitions, and accomplishments achieved throughout his career.
Mr. Piccone outshines others in his field due to his numerous awards and recognitions, and outstanding customer service. After graduating with honors from a business administration program at Temple University, he served in the United States Armed Forces as an Army ROTC Scholarship award winner serving as an Air Defense Artillery Officer from 1986 to 1994. He is a Licensed Mortgage Loan Officer, a Licensed Home Improvement Contractor, and a Certified Direct Endorsed FHA Underwriter. Since beginning his career, Mr. Piccone has been recognized as a Top Veteran-Owned Business by Philadelphia Business Journal, a Top Entrepreneur by Philadelphia 100 & Wharton Business School, and an Outstanding Entrepreneur by South Jersey Biz.
With over 20 years of experience, Mr. Piccone brings a wealth of knowledge to his industry. When asked what inspired him to pursue a career in mortgages, Mr. Piccone said:
"After completing my degree and my service, I began to work as a financial consultant for a law firm. After working with them for about a year, I realized it wasn't for me. At around the same time, a friend of mine who owned a mortgage business asked me if I wanted to learn the mortgage business and become part of his team. That was 1995, and I haven't looked back since."
In the years since founding 7th Level Mortgage, Mr. Piccone and his team have consistently provided top-tier mortgage lending services to residents of New Jersey, Pennsylvania, Delaware, New York, Maryland, and Florida. For experienced and first-time buyers alike, 7th Level Mortgage remains a trusted provider of a broad variety of loan types, including mortgage, reverse mortgage, residential, refinancing, Jumbo, FHA, VA, and HARP, among others.
As a thought-leader in his industry, it is vital that Mr. Piccone and his team stay attuned to developments in the mortgage industry. In particular, he notes an increased need for diligent attention to detail on the part of the mortgage professionals:
"Since the collapse of the industry in 2008, the mortgage industry has constantly been in flux. For our clients to be successful, it's imperative that we stay on top of every detail; from compliance to credit, we have to be vigilant in ensuring that all of the pieces are in place."
For more information, visit Mr. Piccone's profile on the Expert Network here: http://expertnetwork.co/members/anthony-m-piccone/16c5831e0ba5da62
The Expert Network© has written this news release with approval and/or contributions from Anthony M. Piccone. The Expert Network© is an invitation-only reputation management service that is dedicated to helping professionals stand out, network, and gain a competitive edge. The Expert Network selects a limited number of professionals based on their individual recognitions and history of personal excellence.
Source: The Expert Network©
Share: