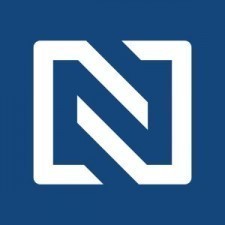 The Expert Network© celebrates its newest member, Adam Nieto
Fremont, CA, November 2, 2016 (Newswire.com) - Adam Nieto, Vice President FB Financial Services a Division of Fremont Bank, Sorrento Pacific Financial, LLC* (SPF), has joined The Expert Network©. Mr. Nieto has been guiding high net worth clients in the Northern California Region for nearly twenty-five years. He has assisted his clients in developing solid wealth management strategies designed to meet their financial goals. With a specialty in risk management, he offers clients a wide range of non-deposit investment products and insurance through Sorrento Pacific Financial.
For Mr. Nieto, his motivation for pursuing a career in wealth management was rooted in his desire to help others. After beginning his career with Franklin Templeton Investments, he realized that wealth management offered him this special opportunity:
"I entered into this field because of my desire to help people with managing their assets and accomplishing their goals. I started off my career in Shareholder Services with Franklin Templeton and ultimately decided to pursue a career as a Financial Advisor."
Mr. Nieto has gone on to become a Financial Advisor and is now licensed to sell securities in over twenty states across the country. Today, he focuses on helping clients with a net worth upwards of $500,000 to create diverse portfolios designed to protect and grow wealth in order to achieve financial goals. Mr. Nieto's helps clients try to mitigate risk through a balanced strategy of diversified investments (including Stocks, Bonds, Mutual Funds, Insurance Products, and alternative investments) and advising clients on when to limit their exposure in the market. He noted:
"I welcome the challenges of proactively managing assets for clients and not just setting and forgetting, so to speak. I actively manage my clients' accounts by developing an asset allocation model to attempt to attain their goals. I need to decide when clients should stay in the market and when to take them out partially or completely. I am not afraid to take certain risks when appropriate for my clients, but at times I need to make harsh judgement calls and tell clients when it's not a great time to be in the markets."
Looking to stay ahead of the curve, Mr. Nieto keeps a close watch of trends in the market. With his focus on managing risk, he is currently on the lookout for signs of a slowing market. Though markets have generally trended upward in recent years, he predicts that there may be a slow period ahead:
"I think the risk management side of the business becomes increasingly important as clients age. And looking at the dynamics of where we're at in the market cycle – low-interest rates and a bubbling market – I have a tendency to try to reduce a lot of the risk and transfer risk for my clients using various products. Quite honestly I see this next market cycle having several challenges."
After a quarter century dedicated to investing, Mr. Nieto shows no signs of slowing down. With nearly $400 million in assets under his division's management, he looks forward to expanding his team in order to better serve his expanding clientele.
For more information, visit Mr. Nieto's profile on the Expert Network here: http://expertnetwork.co/members/adam-nieto/1884230d0459cd61
###
The Expert Network has written this news release with approval and/or contributions from Adam Nieto. The Expert Network is an invitation-only reputation management service that is dedicated to helping professionals stand out, network, and gain a competitive edge. The Expert Network selects a limited number of professionals based on their individual recognitions and history of personal excellence.
*Non-deposit investment products and services are offered through Sorrento Pacific Financial, LLC ("SPF"), a registered broker-dealer (Member FINRA/SIPC) and SEC Registered Investment Advisor. Products offered through SPF: are not FDIC or otherwise federally insured, are not a deposit or guarantee of the bank, and may involve investment risk including possible loss of principal. Investment Representatives are registered through SPF. The bank has contracted with SPF to make non-deposit investment products and services available to bank clients.
Source: The Expert Network©
Share: